Anti-money laundering and risk
Keep your clients compliant and your practice covered with best practice risk management.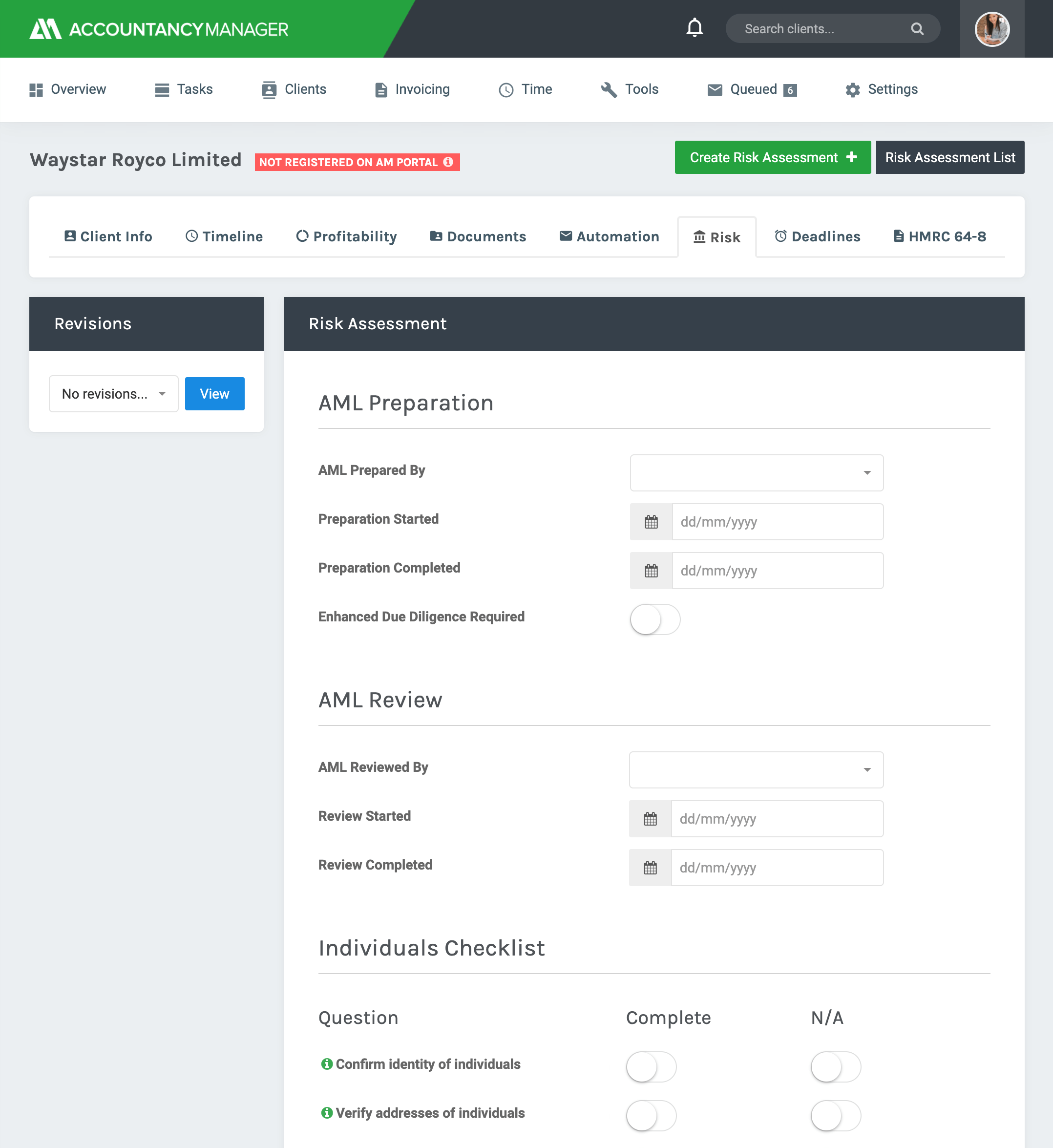 Complete and store risk assessments
Know your customer. In the Risk section on AccountancyManager, you'll find a comprehensive risk assessment for enhanced due diligence.
"It's not very comfortable for an accountant to be sitting at a meeting with their client and a tax investigator and be given information which they thought never existed."
— John Groves, Former HMRC Tax Investigator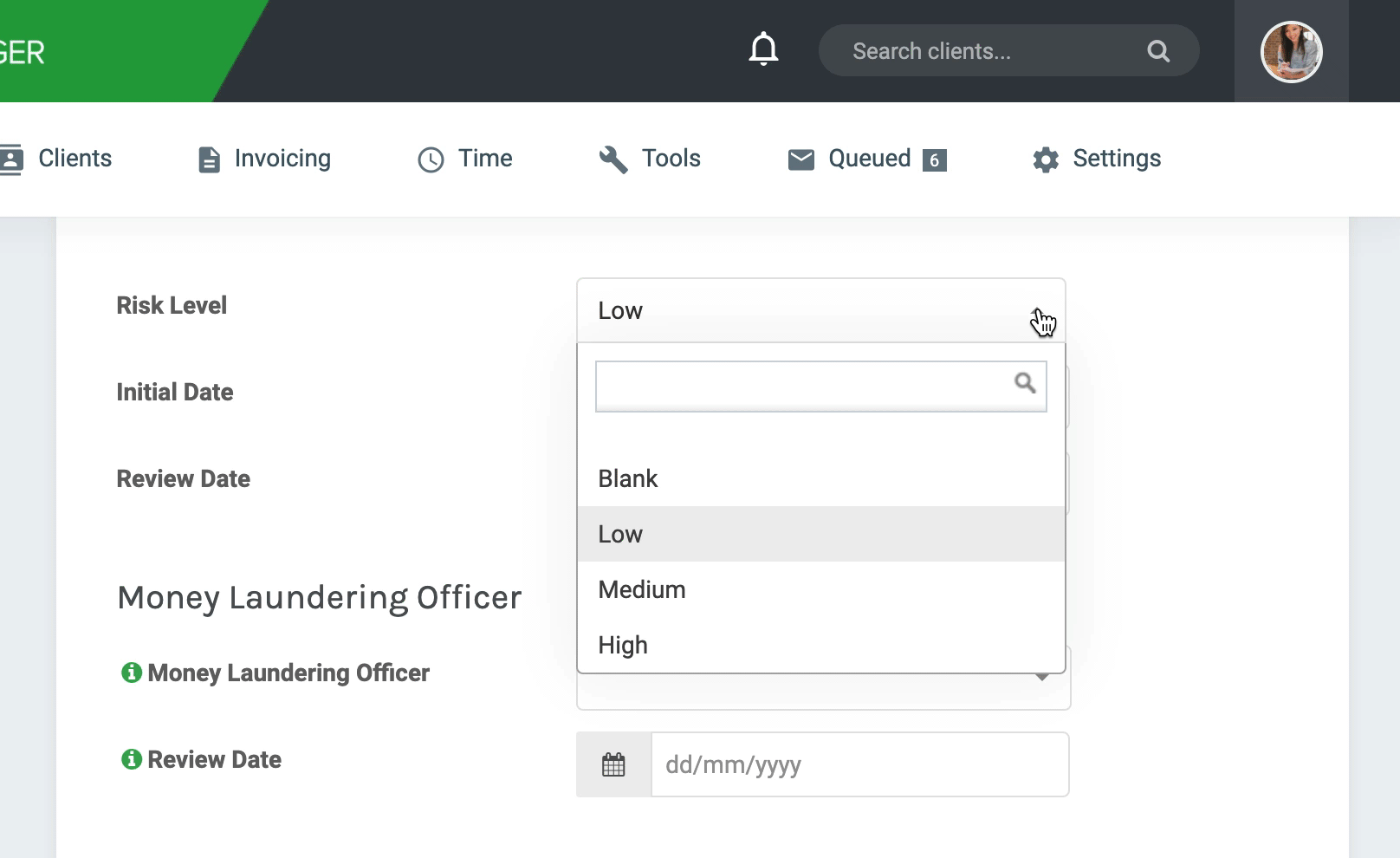 Give your clients a risk rating
After completing or updating risk assessments, clearly identify clients with low, medium and high risk levels.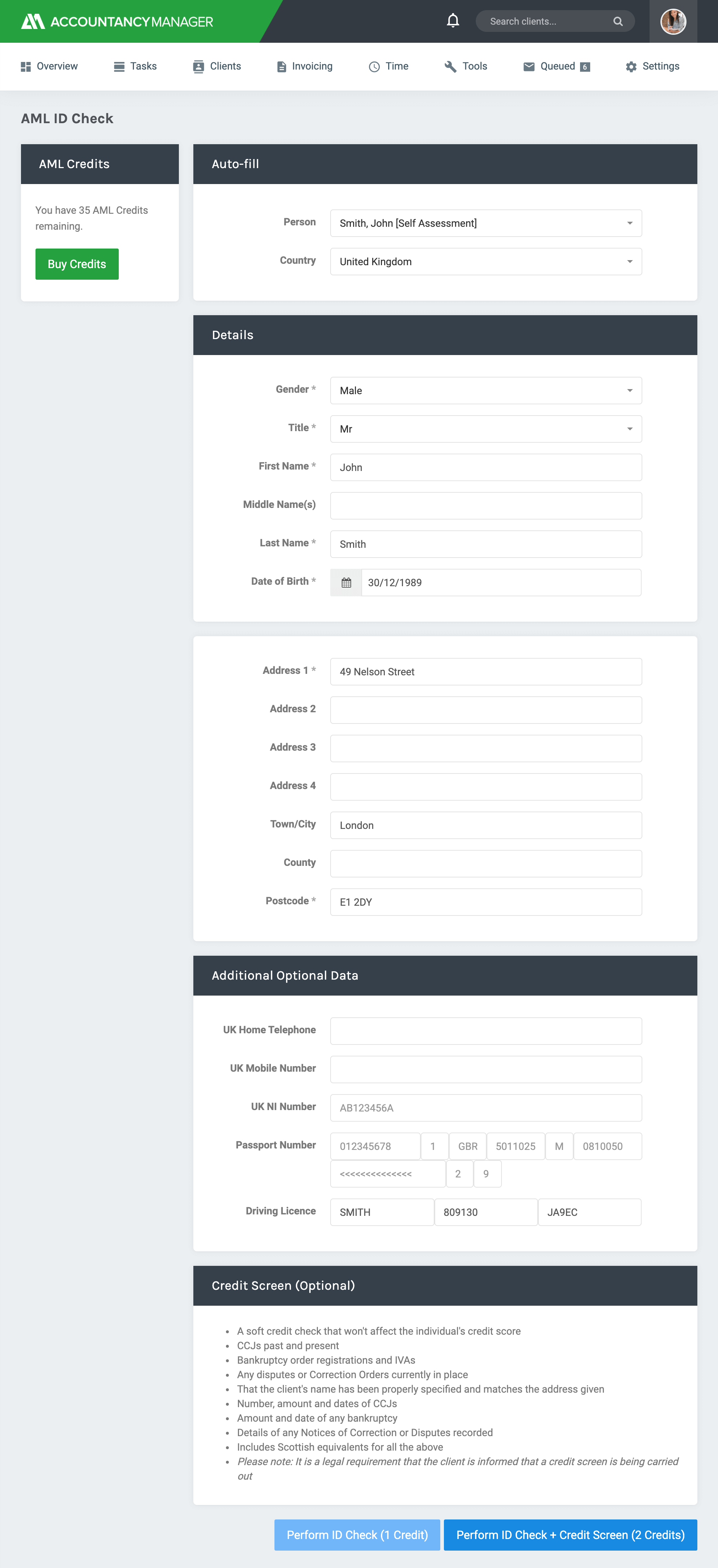 Run AML ID and credit checks
You can complete your entire anti-money laundering process for new clients through AccountancyManager, from automating requests for proof of ID to submitting your AML checks and credit screens.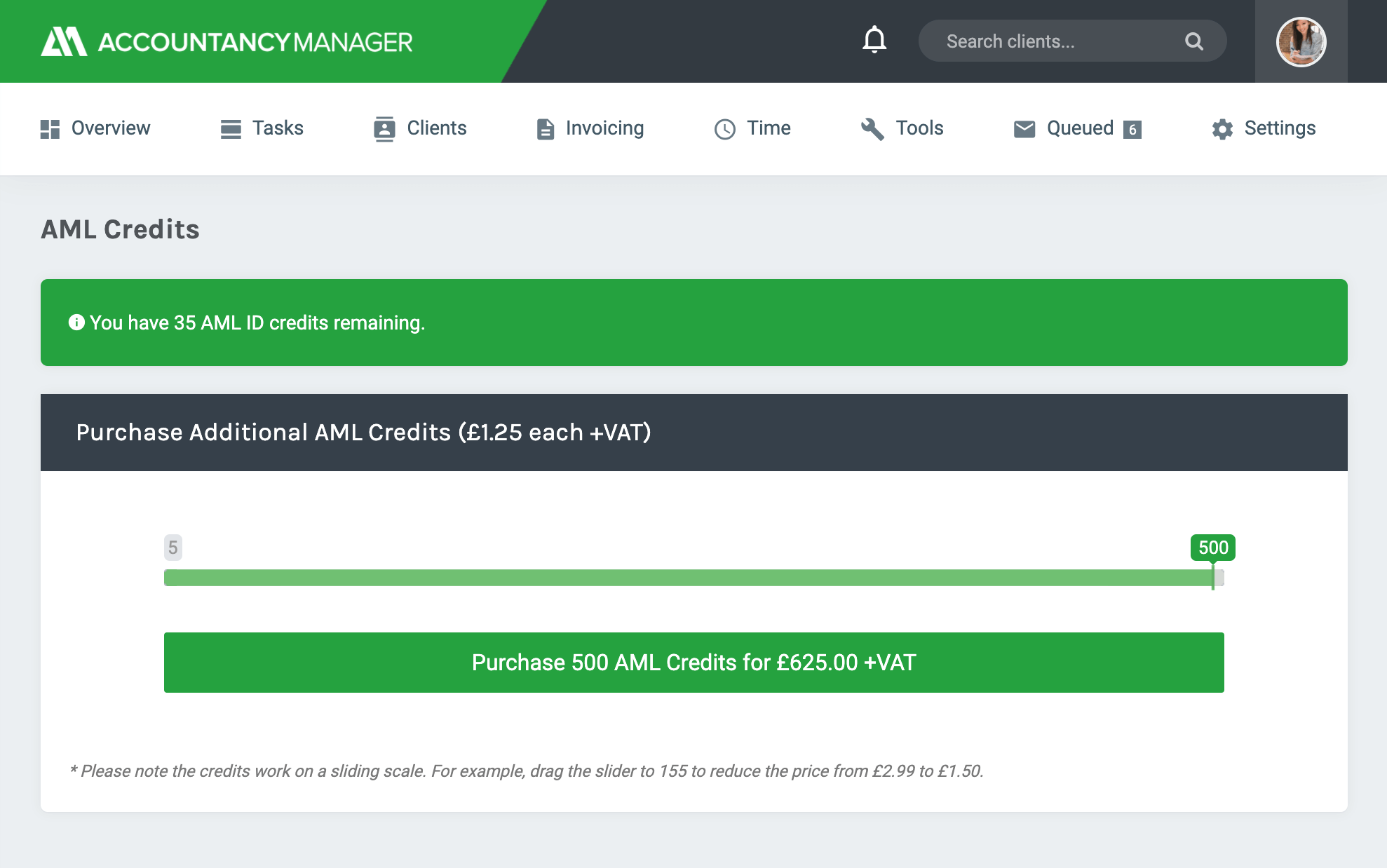 Buy credits in bulk and save
ID checks and credit screens are both one credit so if you want to complete a credit screen and AML ID check, simply use two credits instead of one. If you buy 500, each credit will cost £1.25 - the lowest cost integrated solution on the market.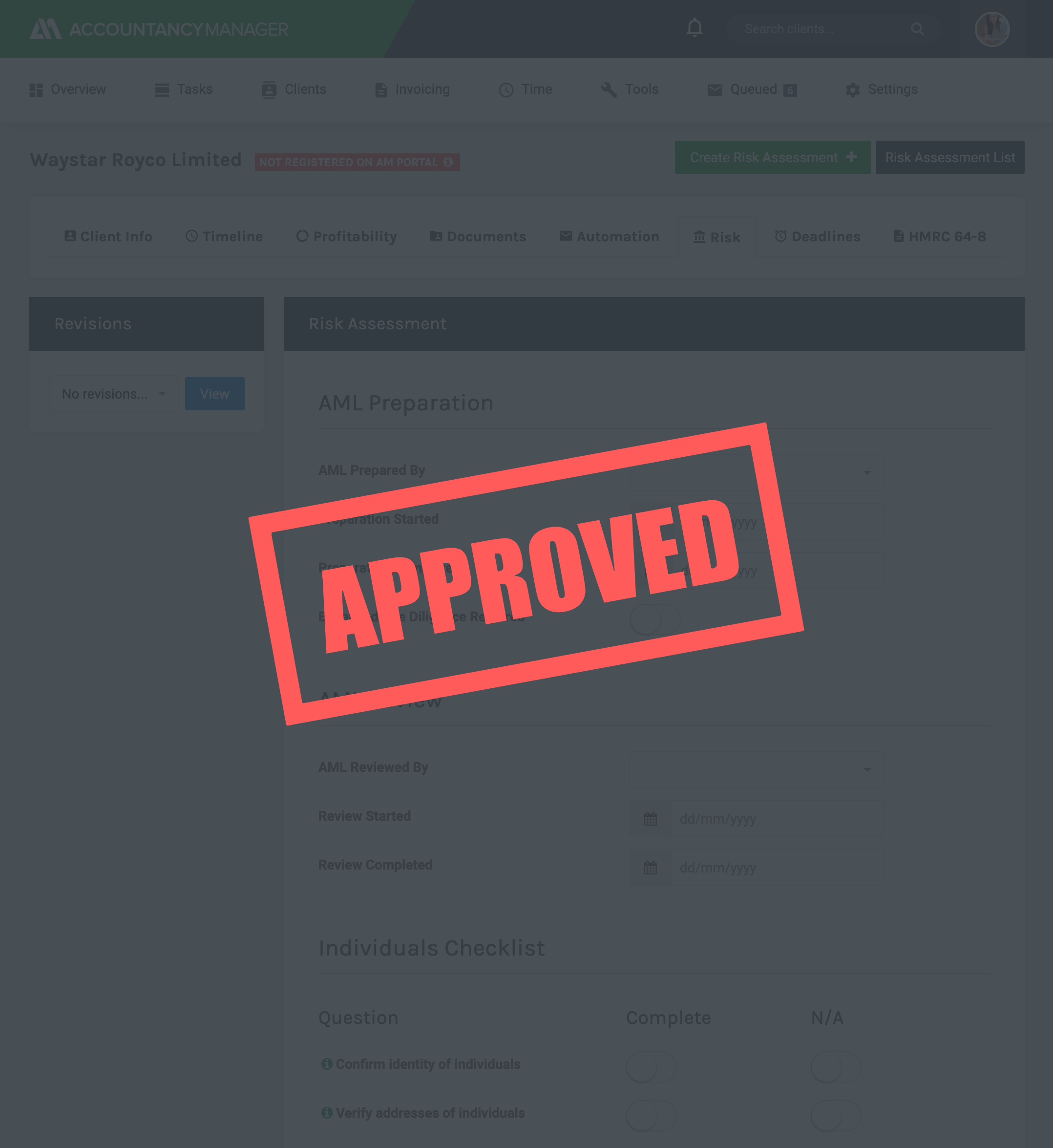 Tax investigator stamp of approval
Our AML and risk features have been guided and thoroughly checked by former HMRC tax investigator, John Groves. John recommends viewing anti-money laundering as an ongoing issue, not just box-ticking at onboarding.
Strengthen your approach to anti-money laundering and risk
In-system ID and credit checks
Risk assessment checklist
Risk profile ratings
Low-cost credits
Client timeline audit trail
Missing details reminders
"AM completely revolutionised my practice overnight. I used to spend hours preparing..."
Find out how AM revolutionises practices by signing up today.
Sign up
What Our Customers Say
"AccountancyManager has saved the practice heaps of time when keeping track of deadlines & we've found the other features (e.g. time recording, client sign-ups) helpful to have all in one place."