Your 2020 guide to integrated cloud apps
App Stack, App Map, App Flow… call it what you like, combinations of integrated apps is a hot topic right now – and rightly so. All the apps covered here save you time and make life easier for you and your clients. It's when you combine them that the real magic happens. Powerful automation (within ...
Continue Reading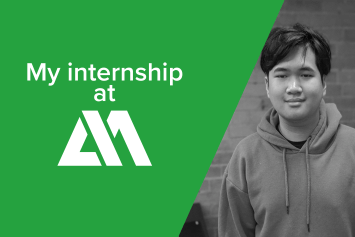 My Internship at AccountancyManager
---
This article was written by Nach Suphakawanich, our Marketing Intern. A graduate from the University of Birmingham, Nach begins his Master's degree in Marketing this autumn and is originally from Thailand. A change of plans In July 2020, I graduated from the University of Birmingham with a degree in English Literature. It almost happened without ...
What Our Customers Say
"We started using AccountancyManager in 2018 and haven't looked back! Using AccountancyManager has transformed our practice - more time to spend on the numbers and admin processes streamlined - one happy practice!"

"AM completely revolutionised my practice overnight. I used to spend hours preparing engagement letters, chasing information and reminding clients of key dates. Now I spend less time doing admin and more time doing client work."

"Since switching to AccountancyManager, I now have a sense of comfort in knowing that all client details, tasks and documents are in one place, which is easily accessible. Client onboarding is a swift, simple process that appears slick and professional to our new clients."

"AccountancyManager has saved the practice heaps of time when keeping track of deadlines & we've found the other features (e.g. time recording, client sign-ups) helpful to have all in one place."
Our users have described AM as revolutionary.
Find out why by signing up to a free 30-day trial.
Free 30 Day Trial