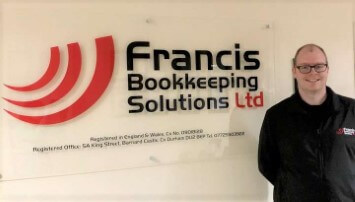 "I doubled my client base with AccountancyManager"
---
Recently, Liston (on our support team) shared a great result with us. Mark Francis, from Francis Bookkeeping Solutions Ltd, had casually mentioned that he'd doubled his client base by using AccountancyManager. Hold the phone. We said: We feel a case study coming on. AM's CEO James Byrne caught up with Mark and discussed, among other things, opinionated ...
What Our Customers Say
"We started using AccountancyManager in 2018 and haven't looked back! Using AccountancyManager has transformed our practice - more time to spend on the numbers and admin processes streamlined - one happy practice!"

"AM completely revolutionised my practice overnight. I used to spend hours preparing engagement letters, chasing information and reminding clients of key dates. Now I spend less time doing admin and more time doing client work."

"Since switching to AccountancyManager, I now have a sense of comfort in knowing that all client details, tasks and documents are in one place, which is easily accessible. Client onboarding is a swift, simple process that appears slick and professional to our new clients."

"AccountancyManager has saved the practice heaps of time when keeping track of deadlines & we've found the other features (e.g. time recording, client sign-ups) helpful to have all in one place."
Our users have described AM as revolutionary.
Find out why by signing up to a free 30-day trial.
Free 30 Day Trial