Praddy Velayuthan is living the dream many business owners have. By delegating both compliance work – and now advisory – to his team, Praddy is stepping away from the day-to-day to focus on the bigger picture. All with a little help from AccountancyManager.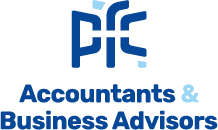 Praddy Velayuthan was born and raised in Sri Lanka, where he worked in banking before coming to the UK in 2003. Praddy then became an accounts assistant for a small company.
"When I wanted to take my career further, they didn't want to lose me," he explains. "They said, 'if you'd like to do something else on the side, we'll support you'. So I took on a couple of clients on the weekends and evenings and that's how we started. Slowly things started to grow, then I decided to quit my job and go full time."
Praddy's old employers were one of his first clients and remain with him today.
If you're still using paper, you're not coming in…
Now, Praddy Financial Consulting is a team of nine – two in the UK and seven in Sri Lanka. "We work with all types of clients, but we do have some requirements. You have to be able to use technology because we don't use paper."
"We've set a minimum fee too – we don't go cheap anymore. So our niche is tech-friendly clients and who would like real value for money. We want to actually grow their businesses, with tax planning and business advisory. We don't want people who just want their accounts filed."
"When we do tax planning and advice, we don't have a standard set of principles. We understand who each client is, are they married? Do they have children? What are they're plans? We go through the full story and give unique advice."
Growing teams halfway around the world
Praddy started using AccountancyManager in 2017. Before that, he used Google Sheets to keep track of his work and clients. "I'd have one sheet for payroll, one sheet for VAT, one sheet for annual accounts etc. all with different deadlines. Across all of the clients, it gets quite complicated!"
"I used Google Calendar to manage my tasks too. So AM is a game-changer for me, all of those things have now moved to AccountancyManager."
Avoiding the confusion of 'who's doing what?'
"It was just me and now there are nine of us. AccountancyManager has really helped us to scale-up – with the allocation of tasks to new people for example. Usually, that's always a big challenge. Even with just one new person, there's confusion: 'are you going to do it or am I going to do it?'"
"AccountancyManager removes this problem. A task is always allocated to someone, so there's no excuse for them to come back and say, 'I didn't know."
"The Task List by itself has really helped me to grow – to take on more people and delegate."
The vast majority of accounting work and client management is done by Praddy's two teams in Sri Lanka. "The two team leaders use the Task List in AccountancyManager to assign work. They have a weekly meeting too, so if one person is going on holiday they can easily see who can take over."
"My team loves the Task List. They can control the whole process and know exactly who is responsible for what… They pretty much live on AM every day, they love it." 
Monitoring progress from the UK
When Praddy does want to see how things are going, he uses AccountancyManager to check the status of jobs. "I go to the Tasks in AccountancyManager and pull up 'Pending Accounts', 'Pending VAT Returns', 'Pending Payrolls' and so on. I can do that without asking the team leaders. They'll update the status in AccountancyManager, that they're waiting for records or whatever."
"Everything is pretty much out of my hands unless I'm required."
"My teams handle the clients directly. They talk to clients, email clients and do all the accounting work. I only get involved if it's a complex matter. Everything is pretty much out of my hands unless I'm required. I'm trying to delegate more and more so they can handle the clients."
Encouraging new behaviours with Target Dates and Custom Tasks
Target dates were a new addition to AM last year. These allow you to set your own internal deadlines. "If there's a final deadline, people will always work towards that," says Praddy. "Whatever you say, they will still look towards that deadline."
"I've set up a deadline saying: 'UK Self Assessment should be done by November and all accounts should be done three months before."
"Then you guys came out with Target Dates. Perfect. So now I've set up a deadline saying: 'UK Self Assessment should be done by November and all accounts should be done three months before the deadline'. That's working well for us."
Moving to monthly – rather than quarterly – working cycles
Praddy's personal favourite feature is Custom Tasks. "We have some clients where we want to do monthly bookkeeping rather than quarterly VAT turns. So we've created a custom monthly bookkeeping task. If you just say 'do it monthly', still people don't do it. So now there's a task that's pending and they have to do it, to tick the box."
"It's not only the standard tasks we use. I've told my teams, if you're going to do anything which will take more than ten minutes, create a task in AM, so everything is in there."
Making repricing decisions with the data to back it up
"The whole Sri Lankan team is using the timesheets in AM. I give them targets. So each person has to either do X number of tasks or X amount of fees.
"With AM timesheet analysis, it's easy for us to reprice and say 'you have taken up X amount of hours, so we have increased your price.'"
"Then, every month we do a timesheet analysis. Not to see whether staff are working or not, but to analyse whether any clients are taking up more time and costing us more."
"In GoProposal we're repricing for some clients. So with AM time analysis, it's easy for us to reprice and say 'you have taken X amount of hours for this task, so we've increased your price. And we have the data to prove it."
Putting some structure around your advisory work
Now that Praddy has more time on his hands, he's focusing on putting processes in place to deliver advisory work to his clients. Constantly seeing how much he can automate, so his teams can spend more time working with clients. Again, Praddy's favourite feature comes into play.
"We've set up a Custom Task for four months before the Year End to have a review and a chat with the client. In the past, we always had this challenge… people will say: 'I'm paying too much tax can I reduce it?' We'd say, 'Yes, you can put it in a pension'. They'd ask, 'So can I do that now?'…'Well no, it's too late.' So we thought, we'll have this conversation four months before.
Empowering the team to deliver advice
"We have a standard email with a recurring task set up in AM. So when my team gets this task they'll send this email to the client saying, 'are you free for a Zoom call? These are the things we would like to discuss.'
"I'm going to do that initial review with the account manager or the team member until they're comfortable with being on their own without me."
"In the past, we never did that. I started advisory only a year and a half ago. Before it was always fire-fighting, there was no time to do any of this. So slowly now, the team is helping with the advisory work."
Saving hours with ready-to-go email templates and saved messages
Praddy's team saves a great deal of time not having to write the same emails over and over again – with slight changes for different clients.
In AccountancyManager, there are over 40 templates for everything from requesting records to invoicing and onboarding. Within these, you can add all kinds of variables (like <NAME>), making the email (or text) highly specific to each client. You can pull through client deadlines, tax payment amounts, UTR numbers – over 500 different pieces of information unique to each client.
"We have so many different templates for furlough or payroll or VAT emails. We're sending all these out automatically."
"In the past, we always used to write emails every time. So it's really helped people to independently send messages and every month the reminders are going regularly."
"The team is also using the HMRC agent authorisation requests, which is helping us save time. And also the Self Assessment payment reminders, they are all going through AccountancyManager."
New: See all your emails from clients in AccountancyManager
One of our most recent features is the Email Manager. This is where you can set up a forwarding rule from your email to AccountancyManager. Any emails you receive will show up in AM where you can organise them.
"We love the new email dropbox feature or the blind copying email – where AccountancyManager email is set up as a forward email." Praddy tells us. "So whenever clients send an email, automatically a copy of it is sitting there. It's a brilliant feature. It's very helpful because if anyone goes to look at the client, they can see the whole history."
Praddy's verdict
"AccountancyManager has helped me to grow because of all these features. And now the team is doing the work rather than me constantly monitoring or micromanaging, it's all happening pretty much automatically. It's brilliant software. We love it."
"Everything's perfect. Support is brilliant, features are good. You guys are doing more and more developments… we love it."
"Finally, I just want to say that your support team is brilliant. When you send an email, you get a reply the same day. I've never tried phone support, I prefer email, but it's very quick and always very useful."