Accountants have to send a staggering number of emails. Cut out the repetition and wasted time with templates.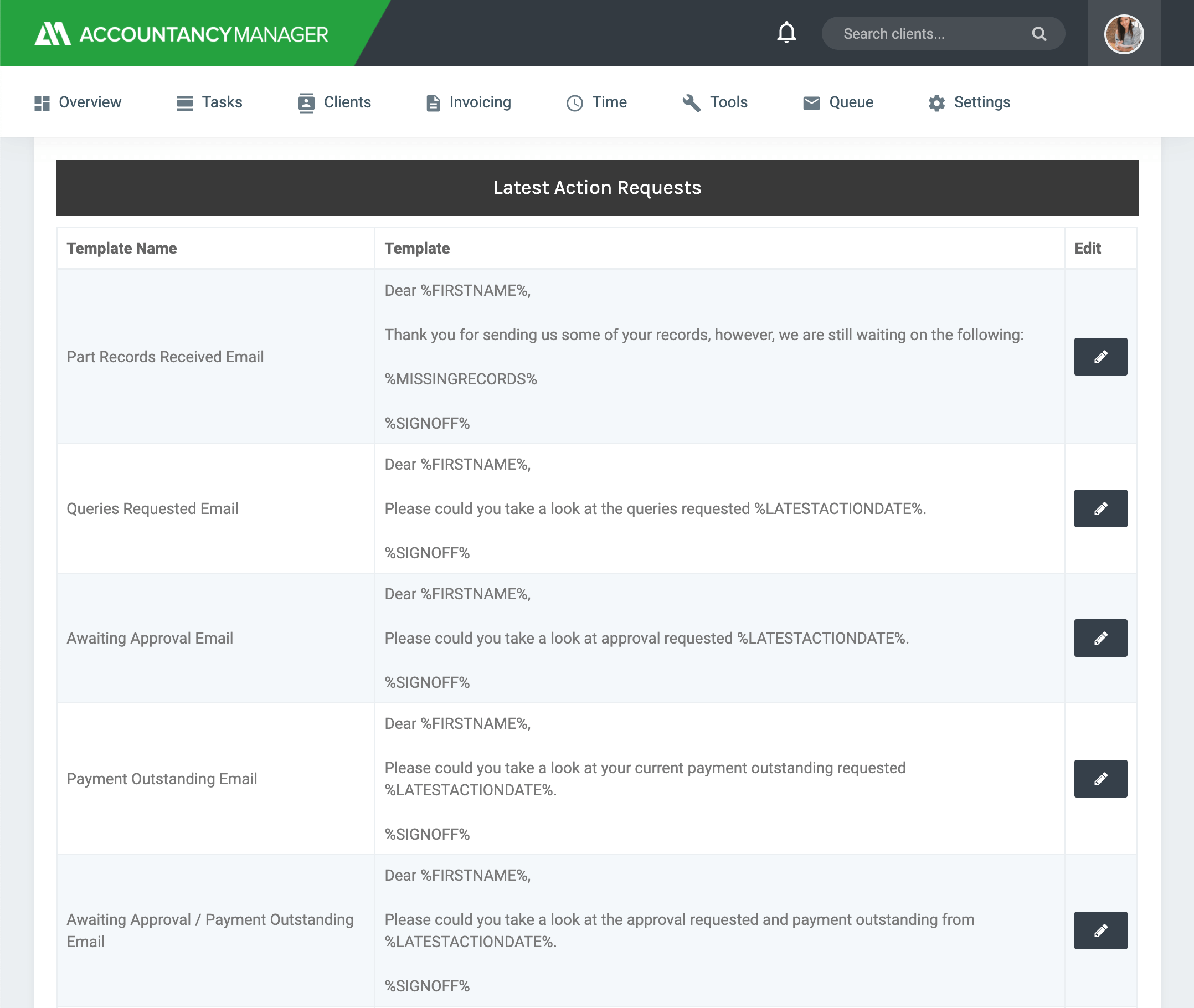 Over 40 email templates ready to go
Our pre-made templates cover every possible automated email and text you need to send to your clients. These include letters of engagement, all your record requests and reminders and many… many more.
"I chose AM because I really hated preparing letters of engagement in Word! It could take an hour to get all the formatting right, with the correct sections included, plus it used lots of paper, ink and stamps!"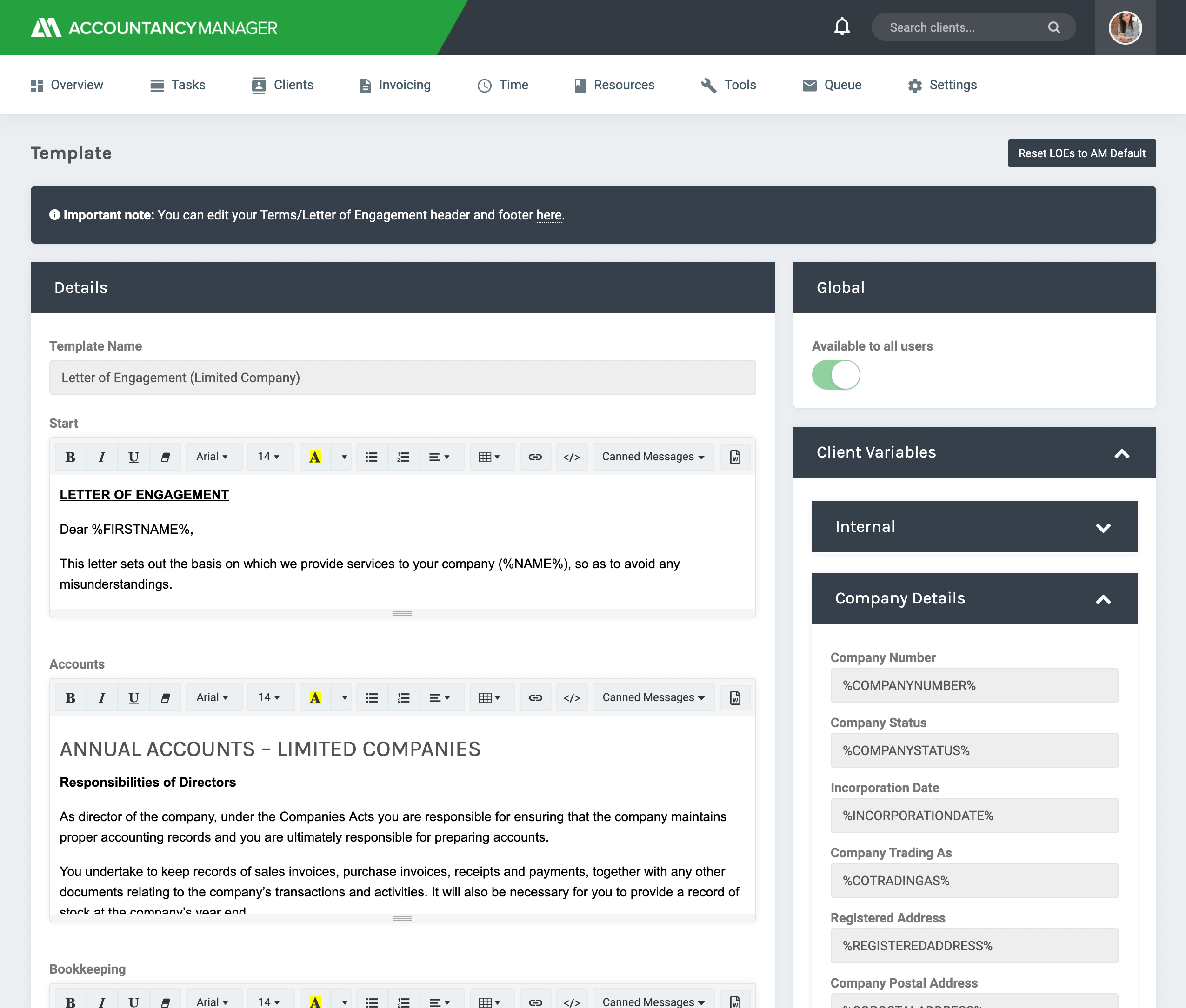 Pre-written by a qualified accountant
The name 'template' undersells them somewhat. Imagine the lengthiest emails you send to clients, these are already written for you by an accountant. Just check them over and, if you like, make any edits.
Highly personalised emails for each client
Automated emails are automatically populated with any client-specific data held in your client's file. There are hundreds of these client variables and you can create more by adding custom fields to the client file.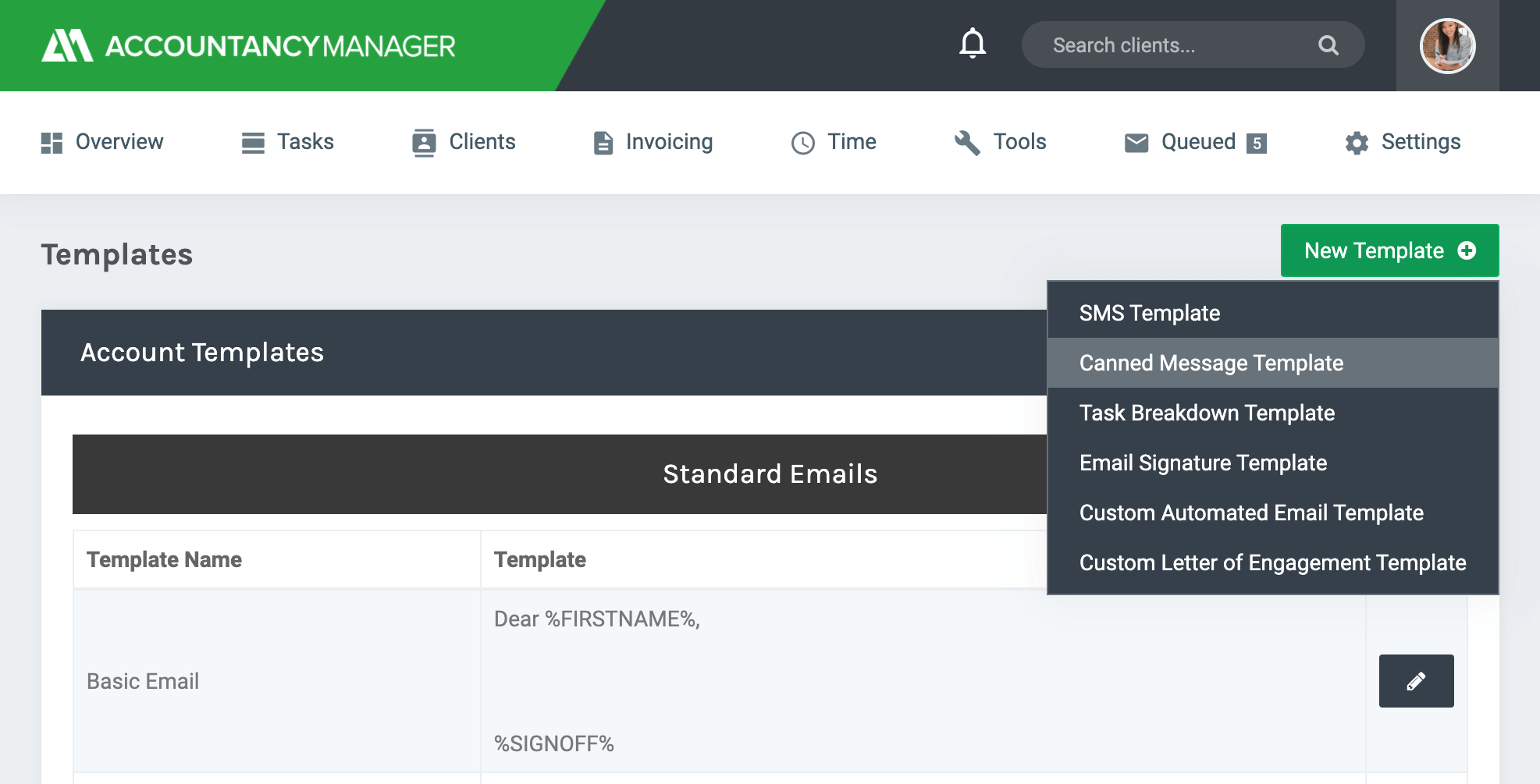 Stop rewriting the same things
Massively speed up the process of writing emails with canned messages. These are paragraphs, or whole emails, that you write (just once) that you can quickly pull into automated email templates or your manual emails.
Keep your clients compliant and up to date with over 40 pre-written emails:
Proposal and Letters of Engagement
Registration & Professional Clearance
Record requests for every service
Record & signature reminders
Missing client details reminders
Part records received
Tax payments reminders
Completed tasks
"AM completely revolutionised my practice overnight. I used to spend hours preparing..."
Find out how AM revolutionises practices by signing up today.
Sign up
What Our Customers Say
"AM completely revolutionised my practice overnight. I used to spend hours preparing engagement letters, chasing information and reminding clients of key dates. Now I spend less time doing admin and more time doing client work."