AccountancyManager works 'out of the box', but it's when you mould it to your practice and clients that the real magic starts.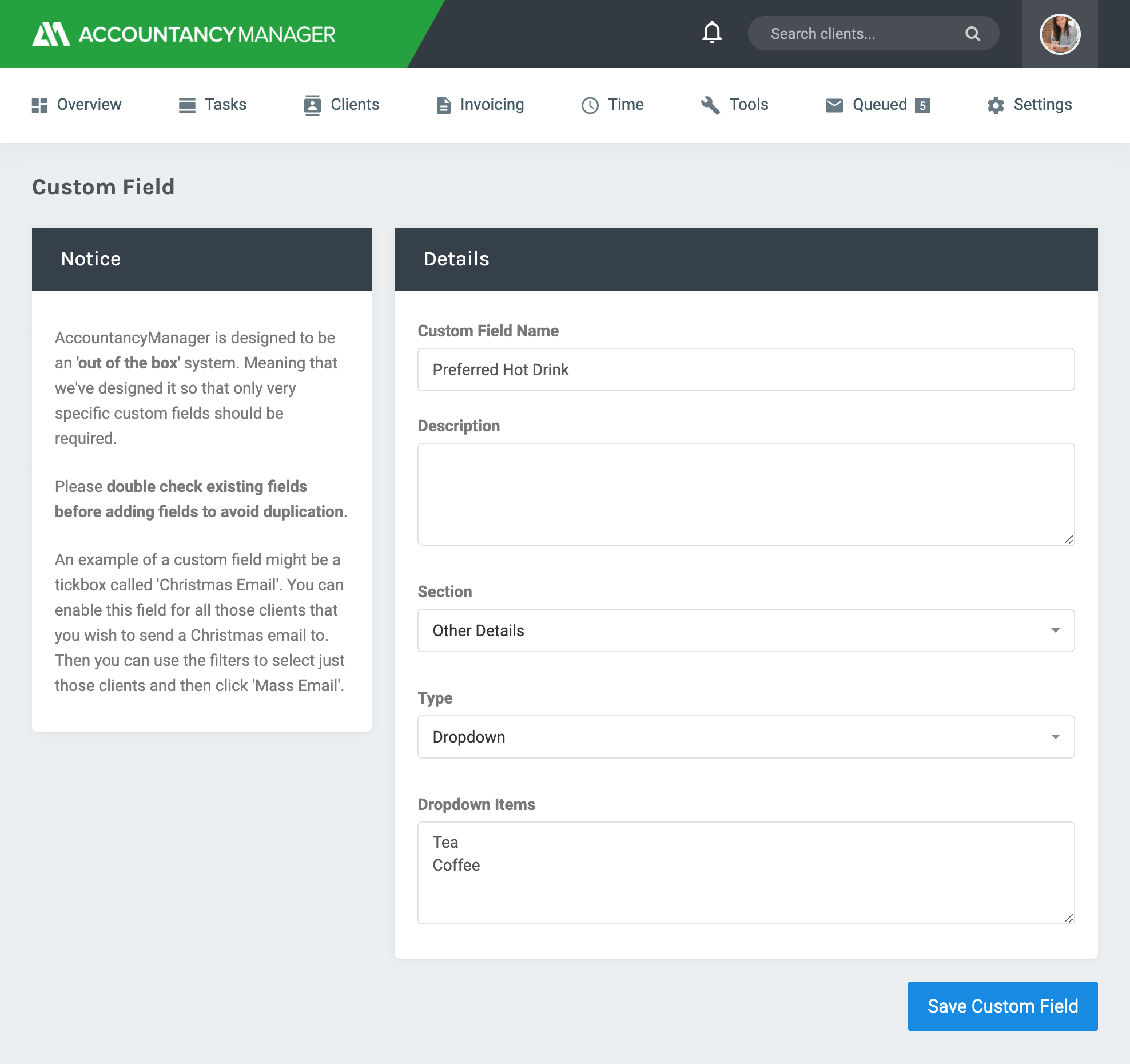 Onboarding: Your process, just quicker
As well as standard fields and accountancy/bookkeeping services in the client file, you can create new fields and services any time. Set client-specific fees, select each clients' portal functions and create custom forms.
"Others can be quite strict in how you can change things. But you can change AccountancyManager to how you want it."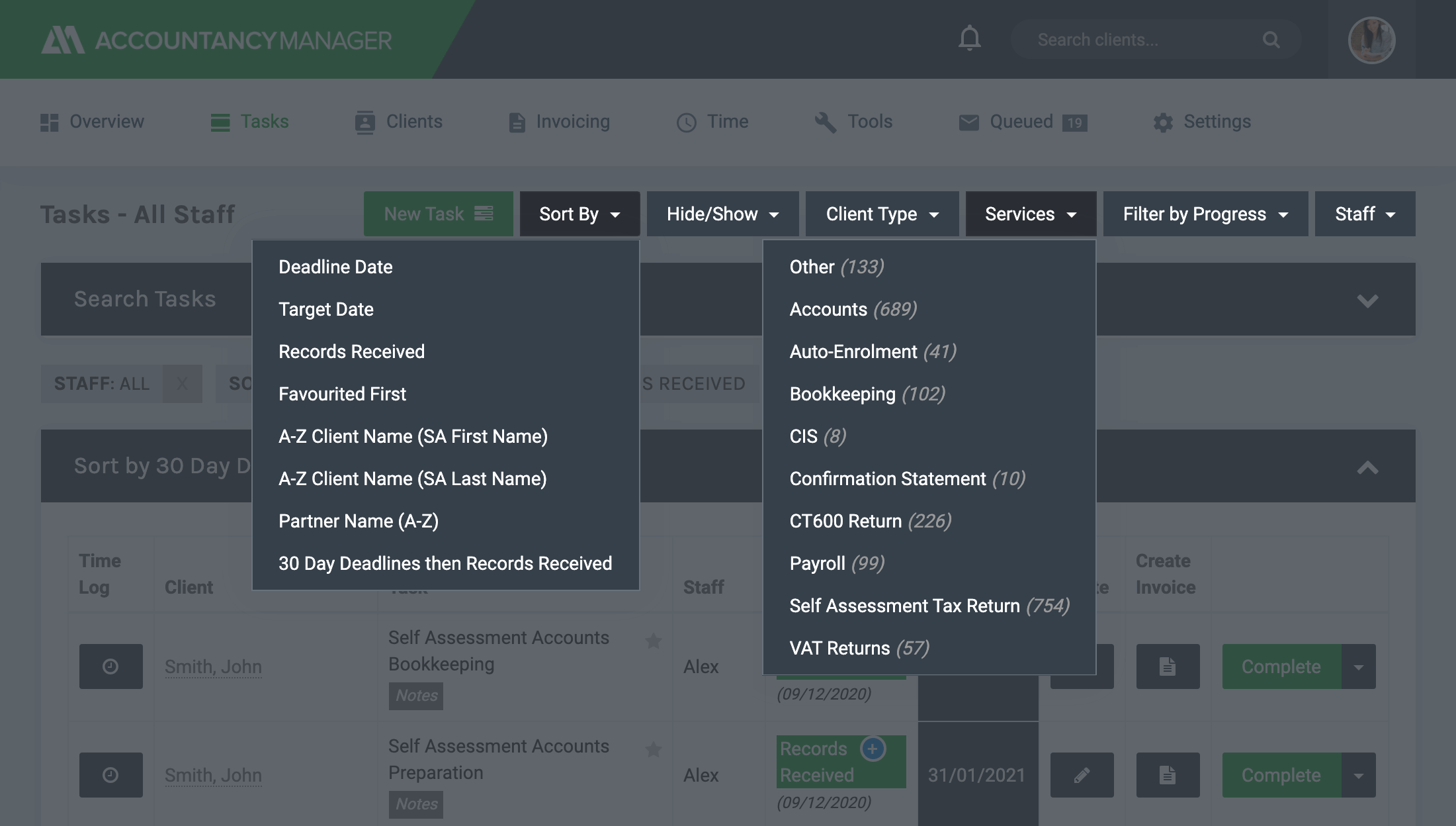 Tasks: Plan your day, your way
Create your own ad hoc tasks and deadlines for any non-compliance work or internal projects. Reorder your task list however you like and set your favourite default view. And break tasks down into your own steps.
Automated emails: Make it personal
Edit the text in all of the provided templates to reflect your practice's tone of voice. Use over 400 client variables to populate automated emails with client details. And kickstart all onboarding emails and tasks with one button.
Brand: Give your reputation a boost
Your efficiency and digital-forward approach will speak volumes amongst your prospective clients. In addition, add your practice's logo to the client portal, Letter of Engagements, invoices and your email signature.
Add custom services and fields
Create custom online forms
Make custom tasks
Set your default task view
Build task breakdowns
Personalise emails with variables
Brand your client portal
Add your logo to letters
"AM completely revolutionised my practice overnight. I used to spend hours preparing..."
Find out how AM revolutionises practices by signing up today.
Sign up
What Our Customers Say
"AM completely revolutionised my practice overnight. I used to spend hours preparing engagement letters, chasing information and reminding clients of key dates. Now I spend less time doing admin and more time doing client work."