Link AM to over 2000+ apps through Zapier
Our integration with Zapier offers up a whole new world of possible connections. Connect AccountancyManager to over 2000+ apps including Practice Ignition, Slack, HubSpot and many other business essentials.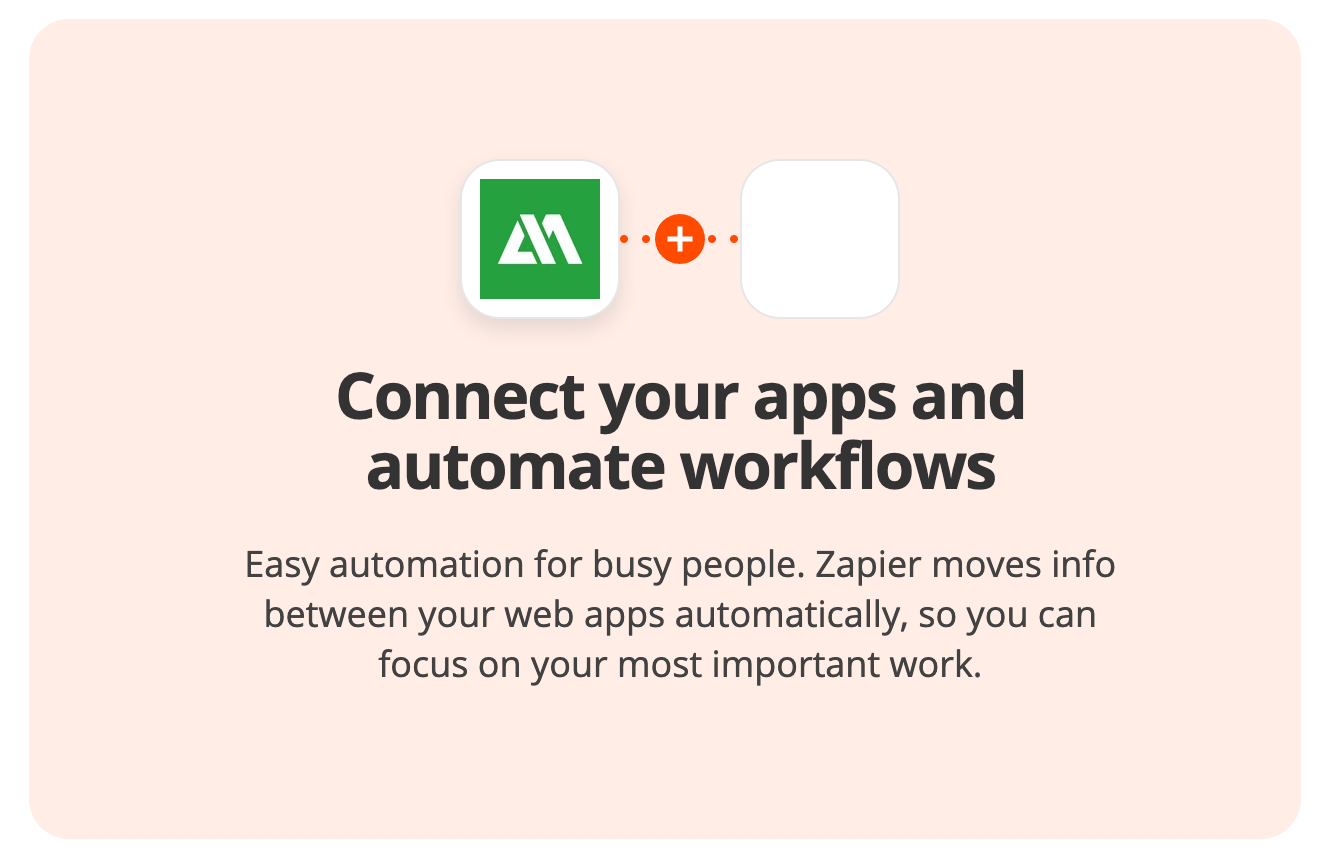 Integration Features
■ Link AM to 2,000+ apps through Zapier
■ Create workflows that didn't exist before. Create your own workflow, streamline internal business processes and automate the whole thing.
■ Automate the more time-consuming tasks. Similar to AM your "Zaps" can help you save time by automating tasks that transfer data from one app to another.
■ Update AM and Zapier does the rest. By connecting your apps through a "Zap" you only have to update AM and all your information will be updated on those connected apps.
Zapier
Zapier's easy automation tools give you the power to get stuff done without lifting a finger.
Automate whatever slows you down with Zaps
Zapier moves info between your web apps automatically, so you can focus on your most important work.
Stick with the tools that work for you. Zapier connects more web apps than anyone, and they add new options every week. Zapier integrates with apps such as Mailchimp, Slack, Practice Ignition, Google Sheets,Google Docs, & many more!
How to integrate
To integrate Zapier with AccountancyManager visit Tools > Integrations > Zapier and enable the integration. Paste in the API key from AM into the Zapier pop-up and you are up and running.
What do the experts think?
Our Zapier integration has been tested out by AppAdvisoryPlus.
"AM completely revolutionised my practice overnight. I used to spend hours preparing..."
Find out how AM revolutionises practices by signing up today.
Sign up