New clients should be cause to celebrate, not reach for the aspirin. Cut out hours of time and spend it getting to know your clients instead.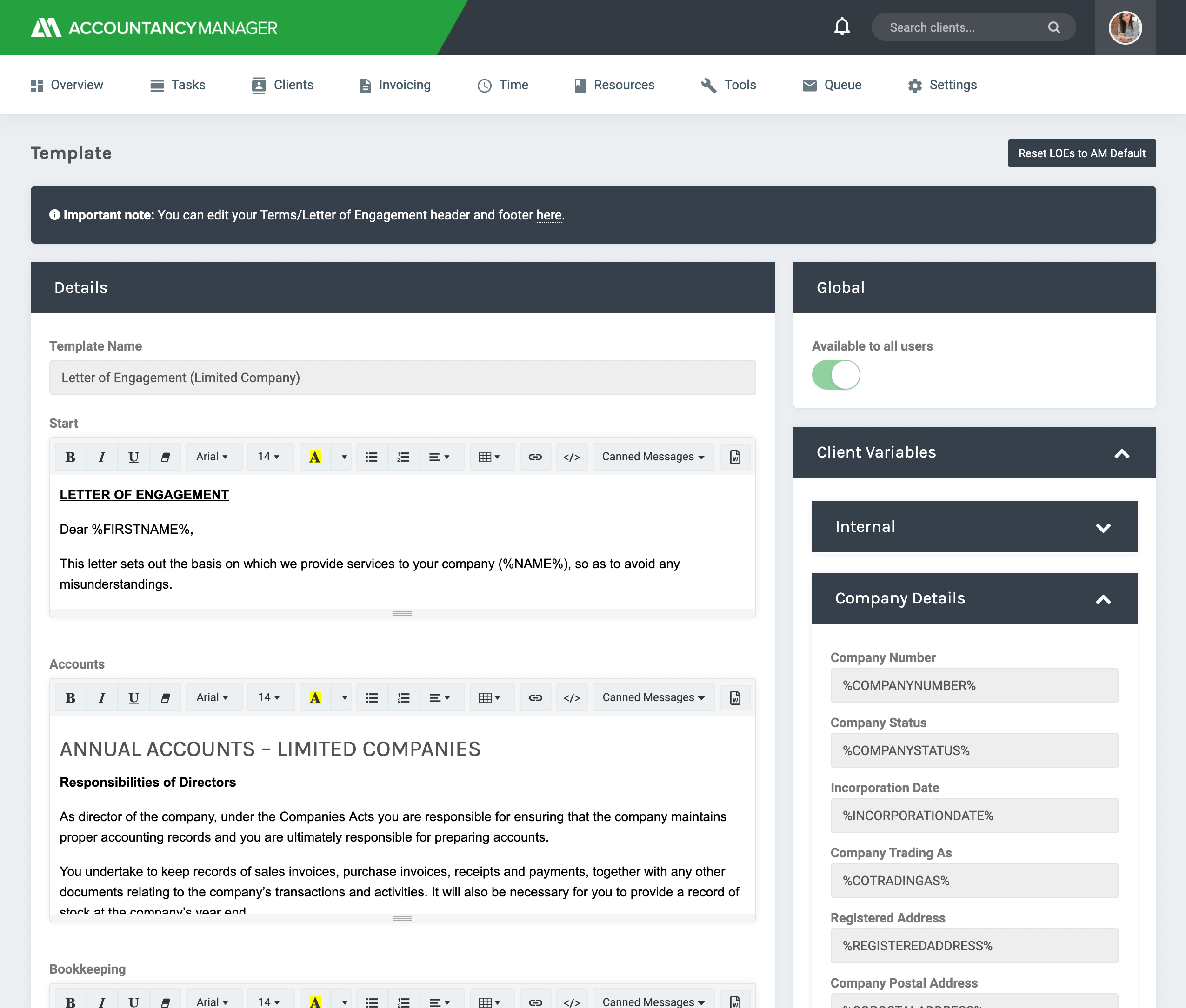 Automate proposals and letters of engagement
Simply 'switch on' the relevant services (VAT, SA, Payroll...) and AM will populate your proposal, registration and letters of engagement emails. We provide over 40 ready-made email templates - written by an accountant.
"With AM I can press the button and it just formulates everything I need. Then I send it as a proposal, with our prices and then it goes straight to them. Then they use the client portal. It's incredible. I just love it."
— Samantha Senior, SAS Senior Accounting Services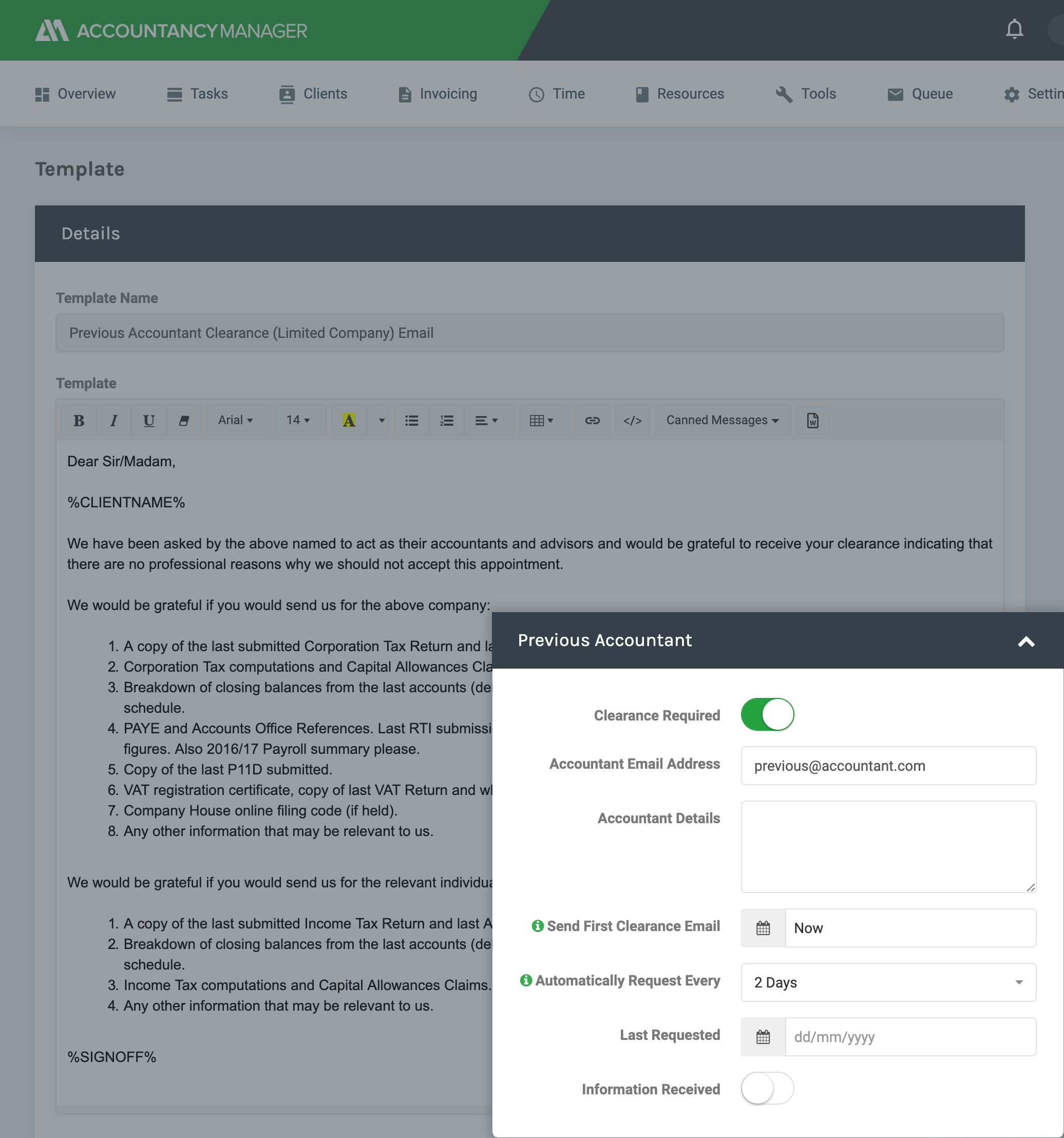 Speed up professional clearance
AM will automatically send professional clearance emails requesting the relevant information (written for you already). Then, the incumbent accountant will get reminders until you have what you need.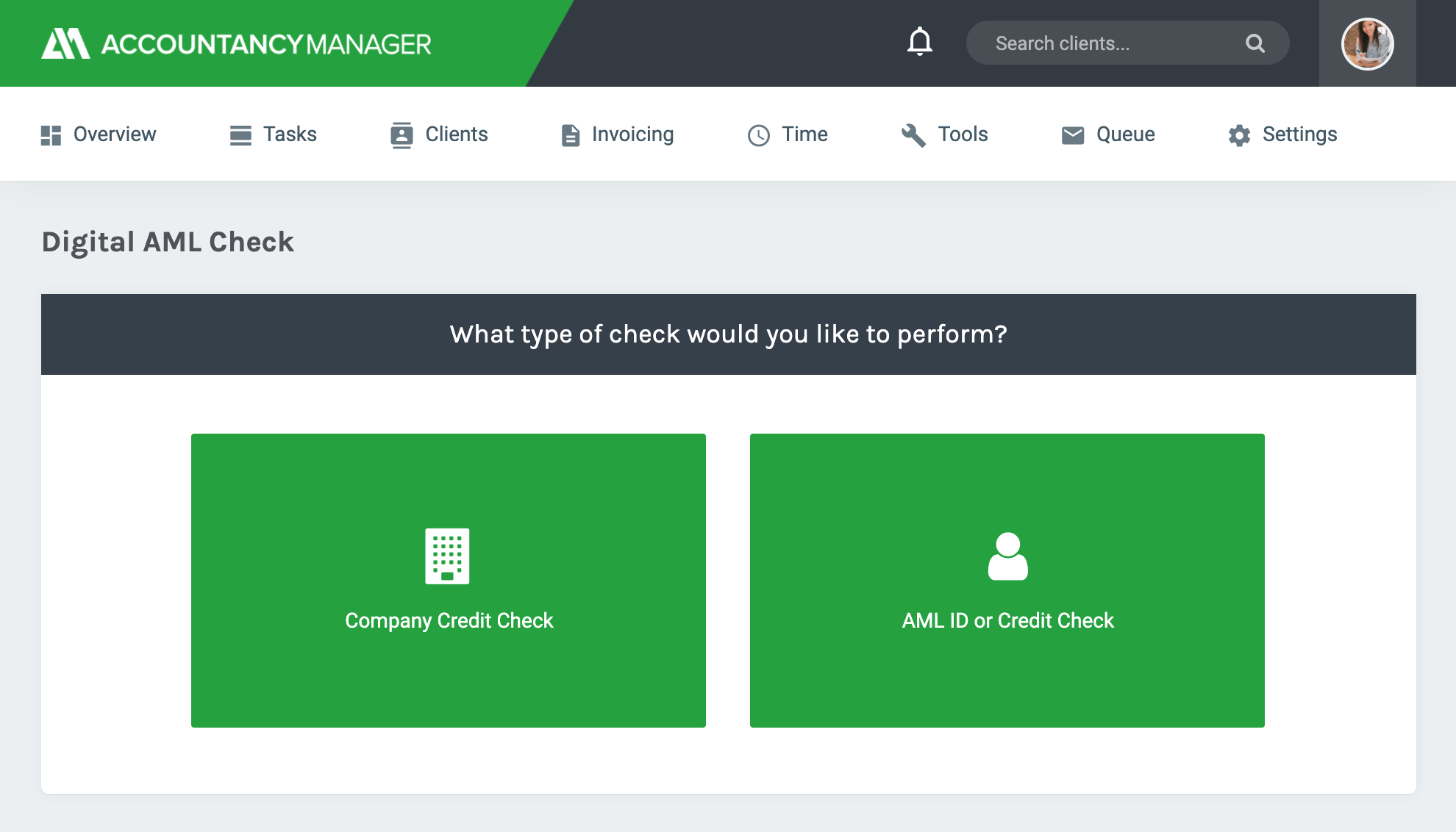 Complete AML checks and risk assessments
Our AML and risk assessment section is designed by a former HMRC tax investigator. You can submit anti-money laundering ID checks and credit screens through AccountancyManager and capture crucial risk-related data.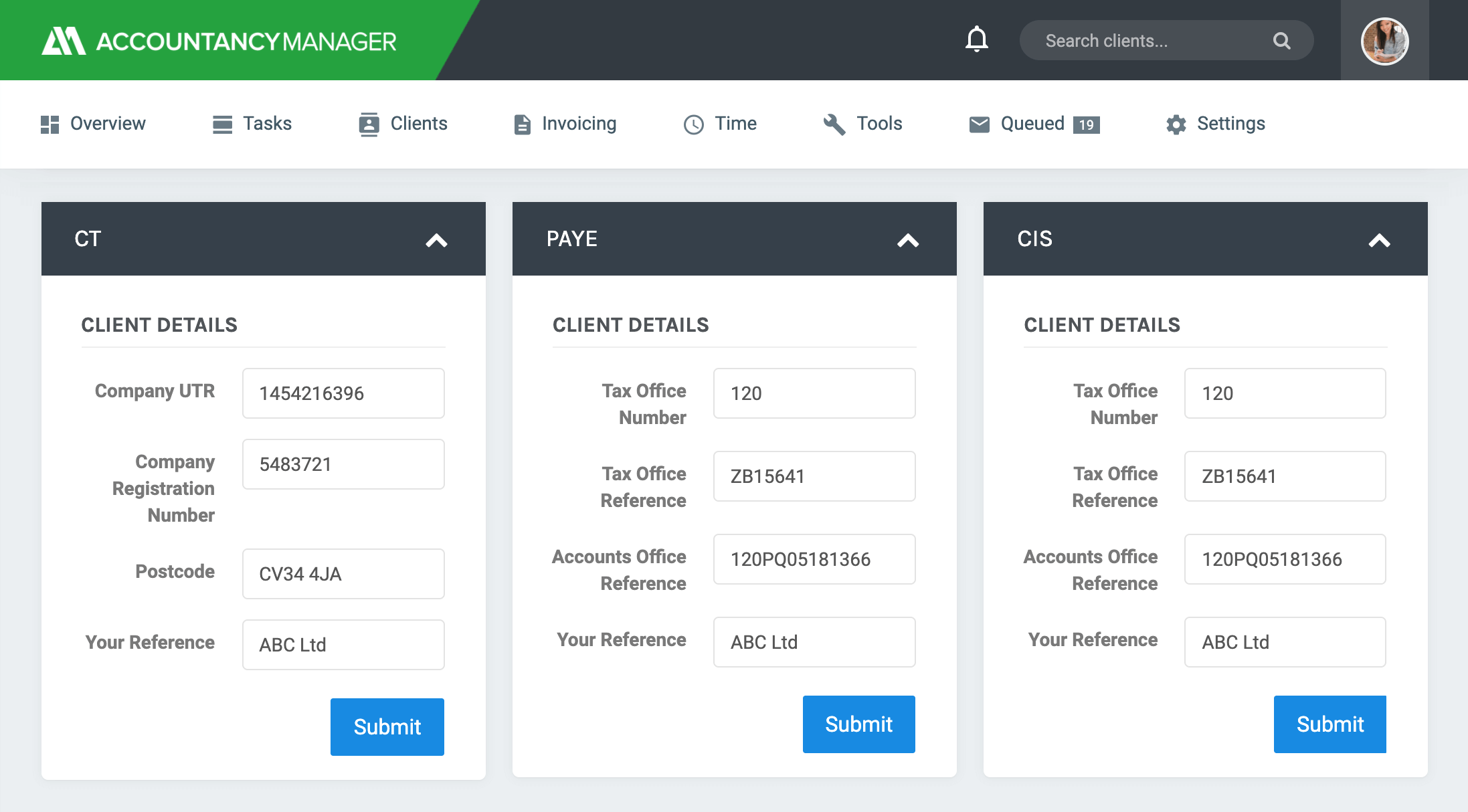 HMRC integration for 64-8 agent authorisations
You can request HMRC agent authorisation codes directly. AM will regularly chase your clients for the codes (no more expired codes).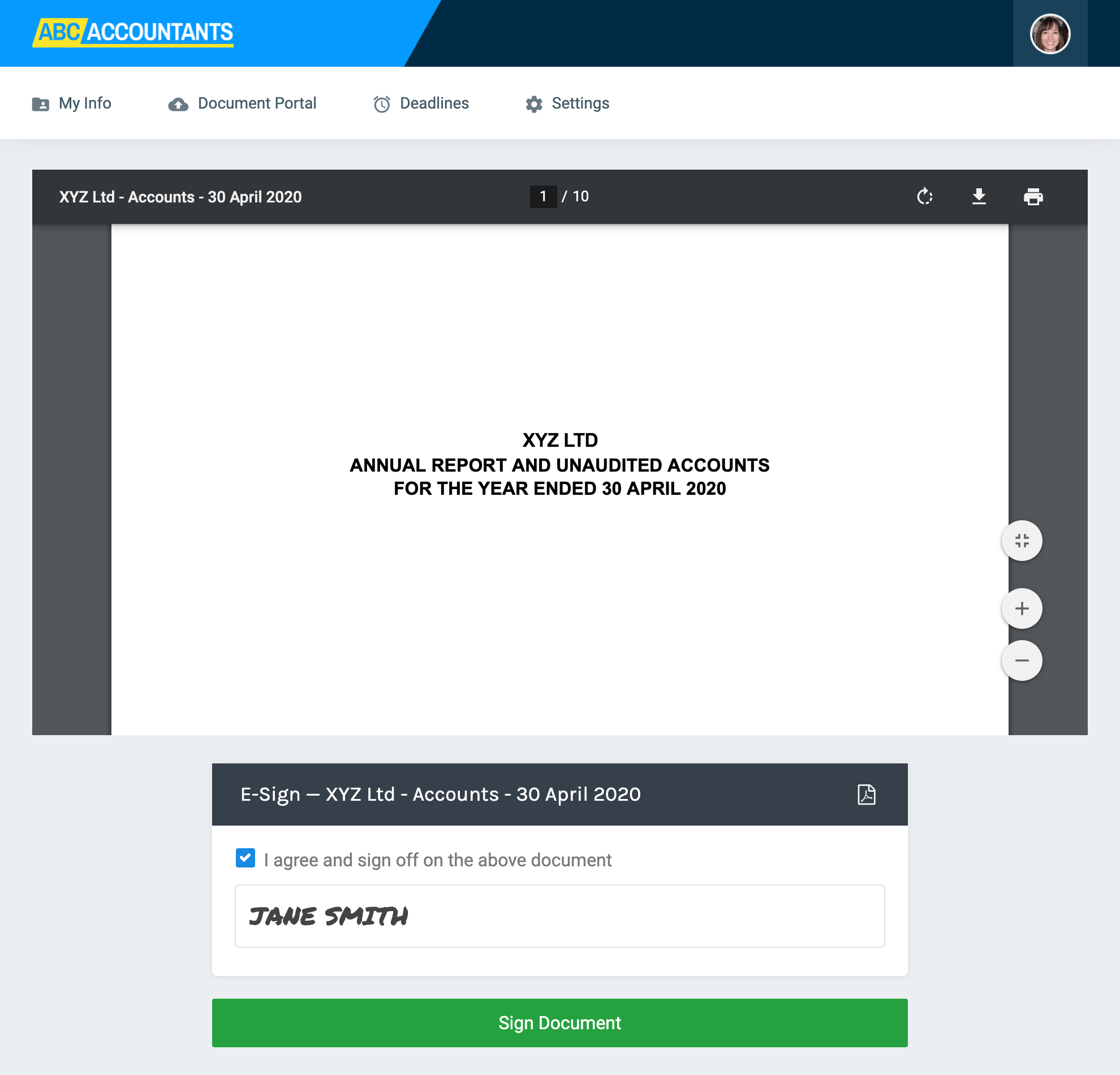 Client portal and e-sign
Your clients get a free online portal where they can upload and sign documents, update their details and check deadlines. We include a portal invitation in our email templates - and the ability to customise the welcome screen.
Streamlined onboarding for you and your clients
AM creates your proposal email
Automatically request required info
Client registers for portal
Client e-signs letters of engagement
AM sends and chases professional clearance
Complete AML and risk assessments in AM
Automate HMRC 64-8 Agent Authorisation
AM chases for missing details
"AM completely revolutionised my practice overnight. I used to spend hours preparing..."
Find out how AM revolutionises practices by signing up today.
Sign up
What Our Customers Say
"Since switching to AccountancyManager, I now have a sense of comfort in knowing that all client details, tasks and documents are in one place, which is easily accessible. Client onboarding is a swift, simple process that appears slick and professional to our new clients."