AccountancyManager is the beating heart of your practice, connecting you with your clients, colleagues and crucially - the other softwares you use.
Xero
Sync data from AM to Xero
...and from Xero to AM
Send recurring invoices
No more duplicate data entry
"Xero integration has really made it easy to identify discrepancies of client's details between AM and Xero. So I can amend it in AM and sync back to Xero automatically."
— Yangbin Ma, Keep Right Accounting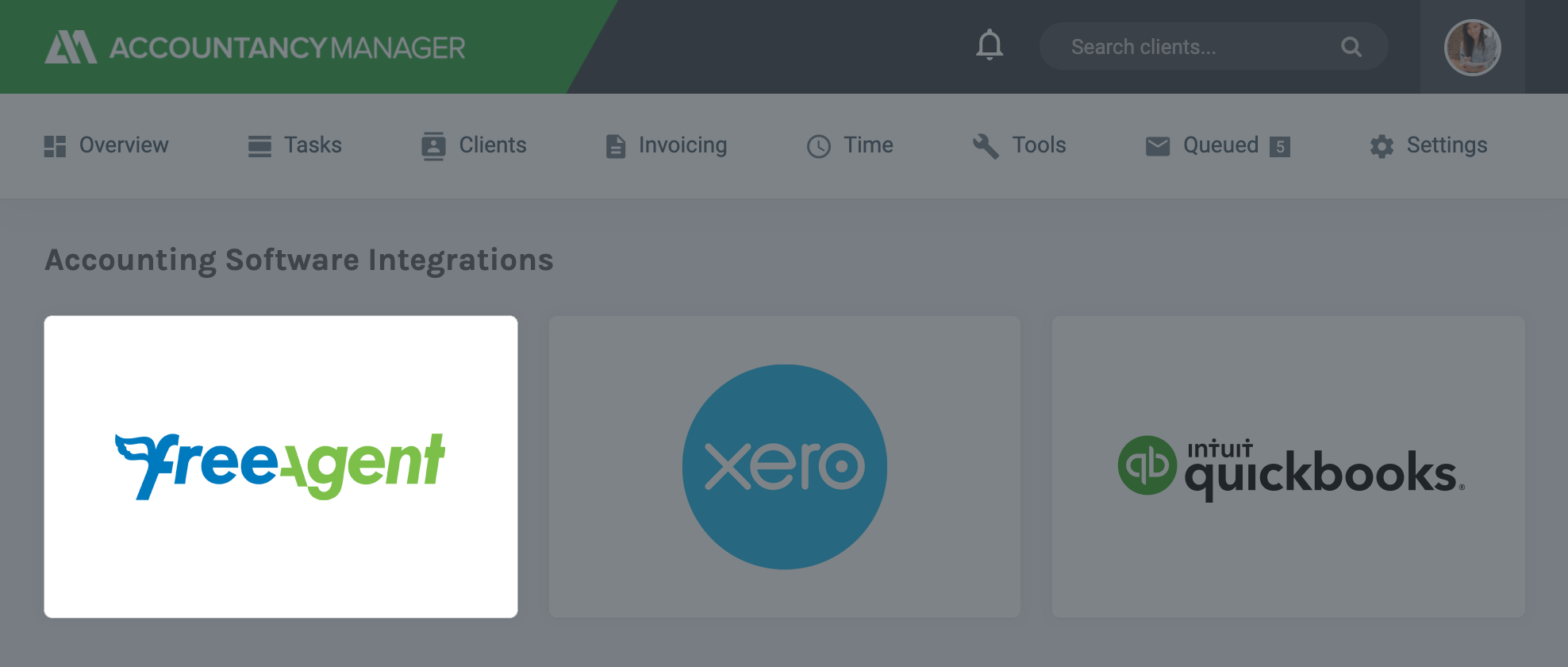 FreeAgent
Sync data from FreeAgent to AM
See client's tax timeline and profit & loss
No more duplicate data entry
Client changes in FreeAgent updates AM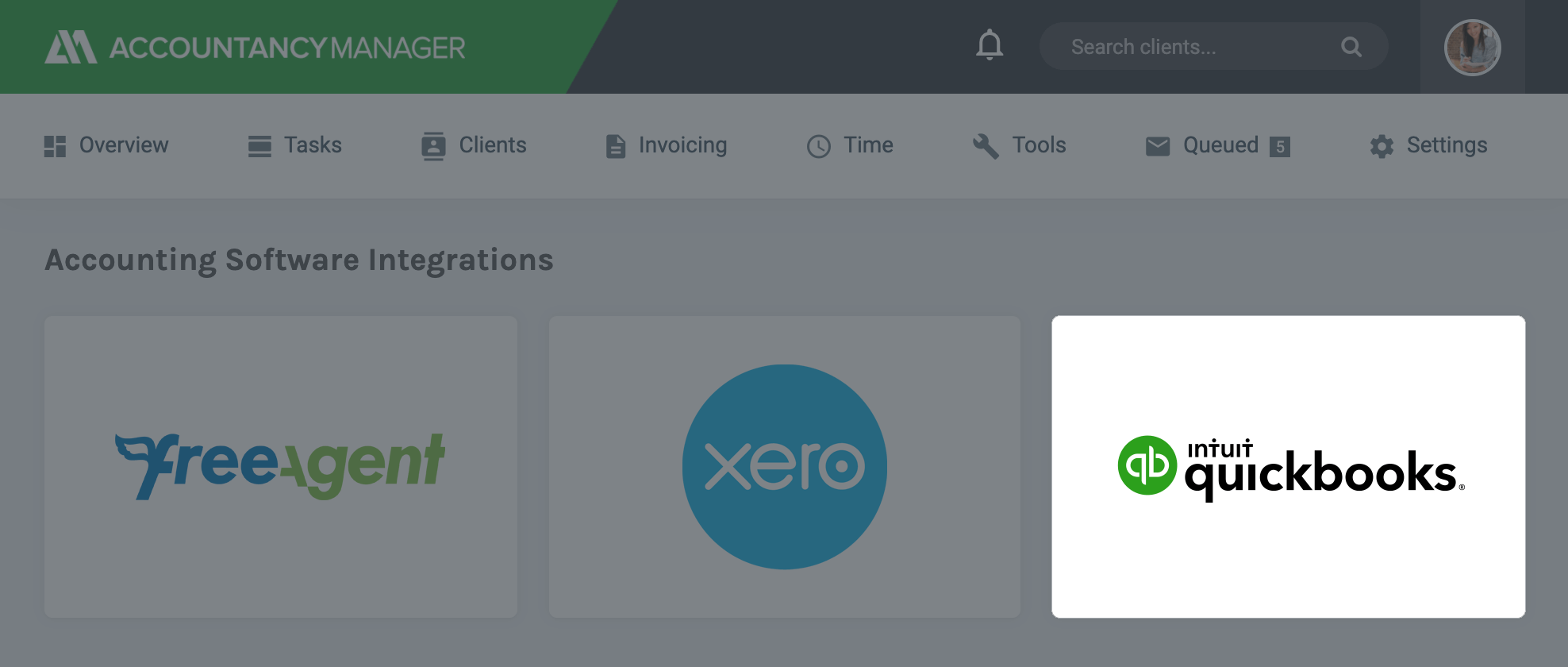 QuickBooks
Sync data from AM to QuickBooks
...and from QuickBooks to AM
No more duplicate data entry
Sage
Sync data from AM to Sage
...and from Sage to AM
No more duplicate data entry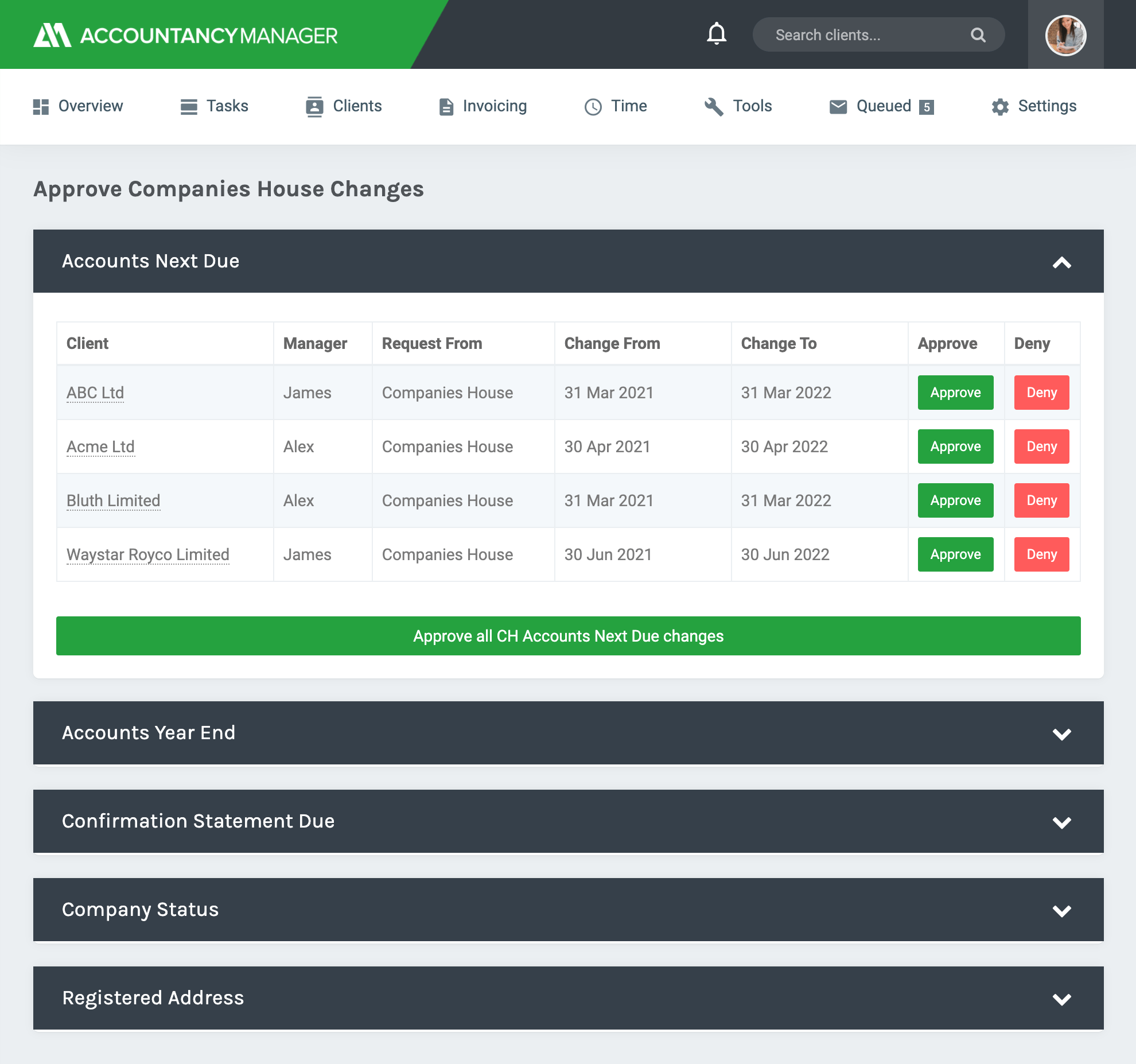 HMRC, Companies House and CRO
Submit 64-8 Agent Authorisations
Automatically pull through CH and CRO deadlines
Automatic updates from CH and CRO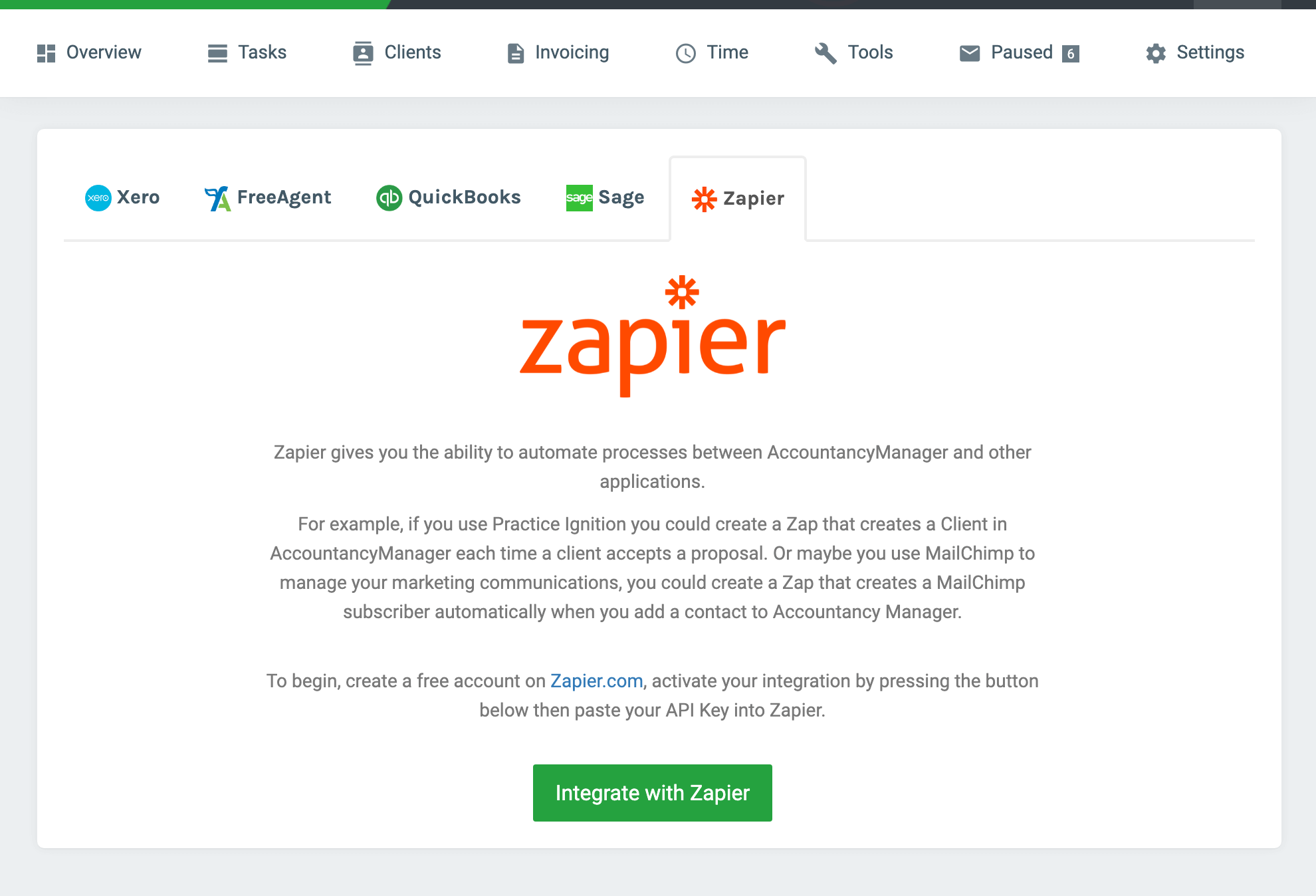 Zapier
Link AM to 2,000+ apps through Zapier
Sync client information and actions between AM and a multitude of other software
When an update occurs in one system, this acts as a 'trigger' for an 'action' to happen in the other
Create your own workflow, streamline internal business processes and automate the whole thing
GoProposal by Sage
Create a client in AM then push their details over to GoProposal
Send the proposal from GoProposal and see it on your AM Client Timeline
Once the proposal is accepted, the right services in AM are switched on
Receive a notification updating you that the proposal has been accepted.
"AM completely revolutionised my practice overnight. I used to spend hours preparing..."
Find out how AM revolutionises practices by signing up today.
Sign up
What Our Customers Say
"AccountancyManager has saved the practice heaps of time when keeping track of deadlines & we've found the other features (e.g. time recording, client sign-ups) helpful to have all in one place."