Track staff costs against client revenue to see which jobs are most, and least, profitable.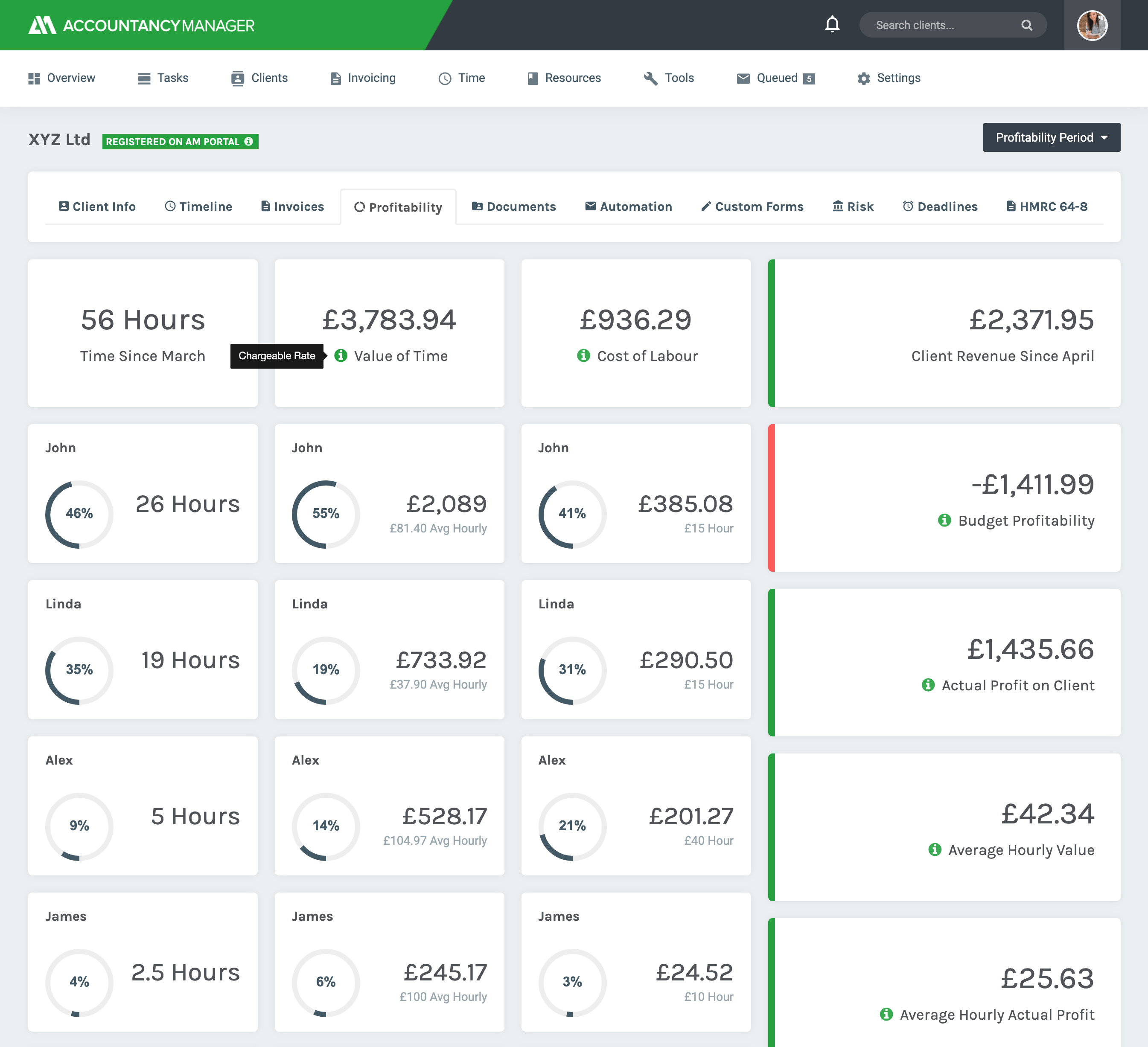 Powerful data for big decisions
Add fixed fees for your services and an hourly cost for each staff member. Then track the time your staff spend. At a glance, you can see total: revenue, cost of labour, hours, budget profit and actual profit.
"You can see which clients are most profitable. Not just the ones that pay you the biggest fee."
— Sam Patel, Diamond Accounts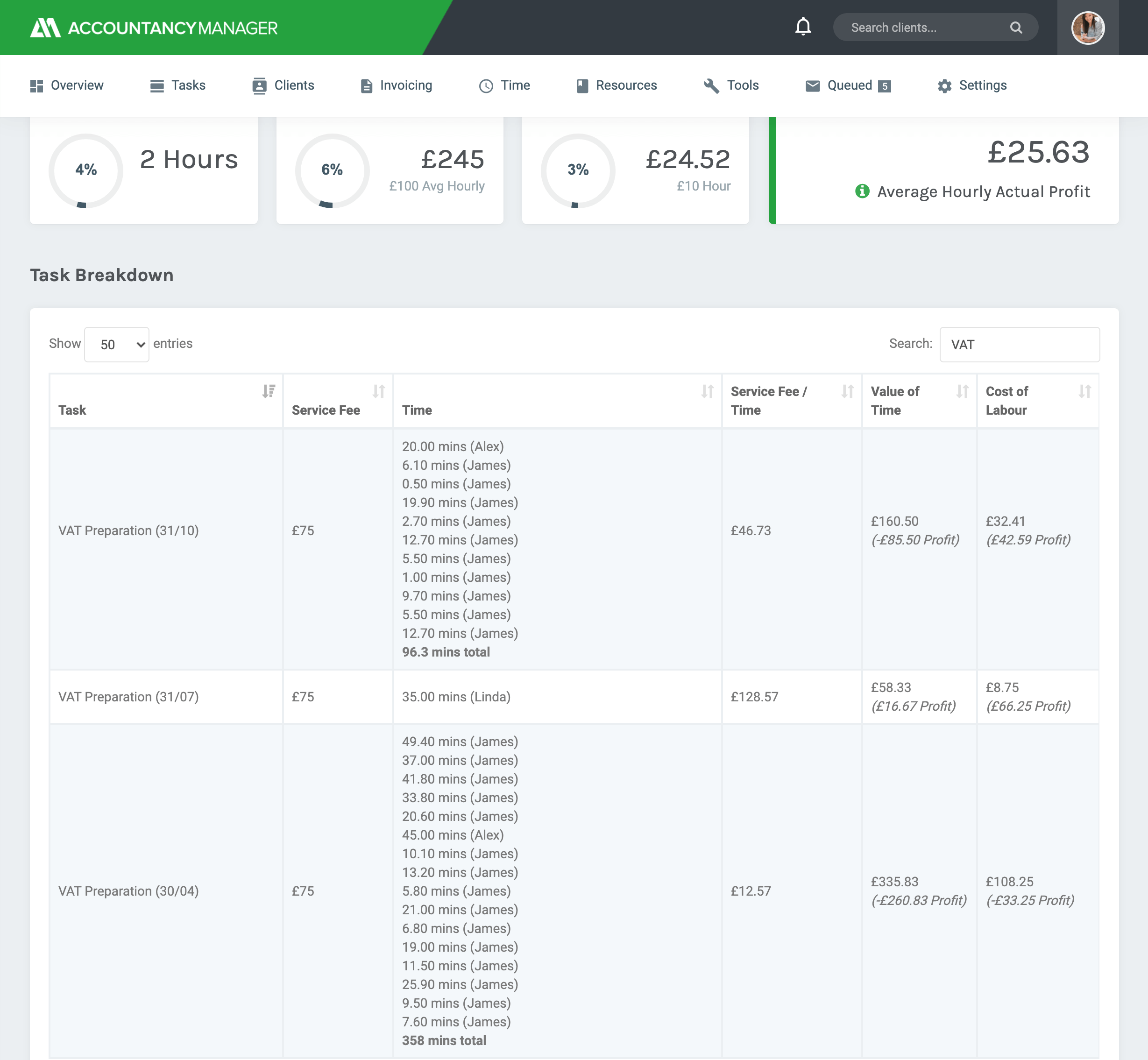 Identify your profit sources
You can then filter this data to see exactly how much profit specific clients and services are generating for your practice. Your overview will show your profit over the year and you can filter this by month.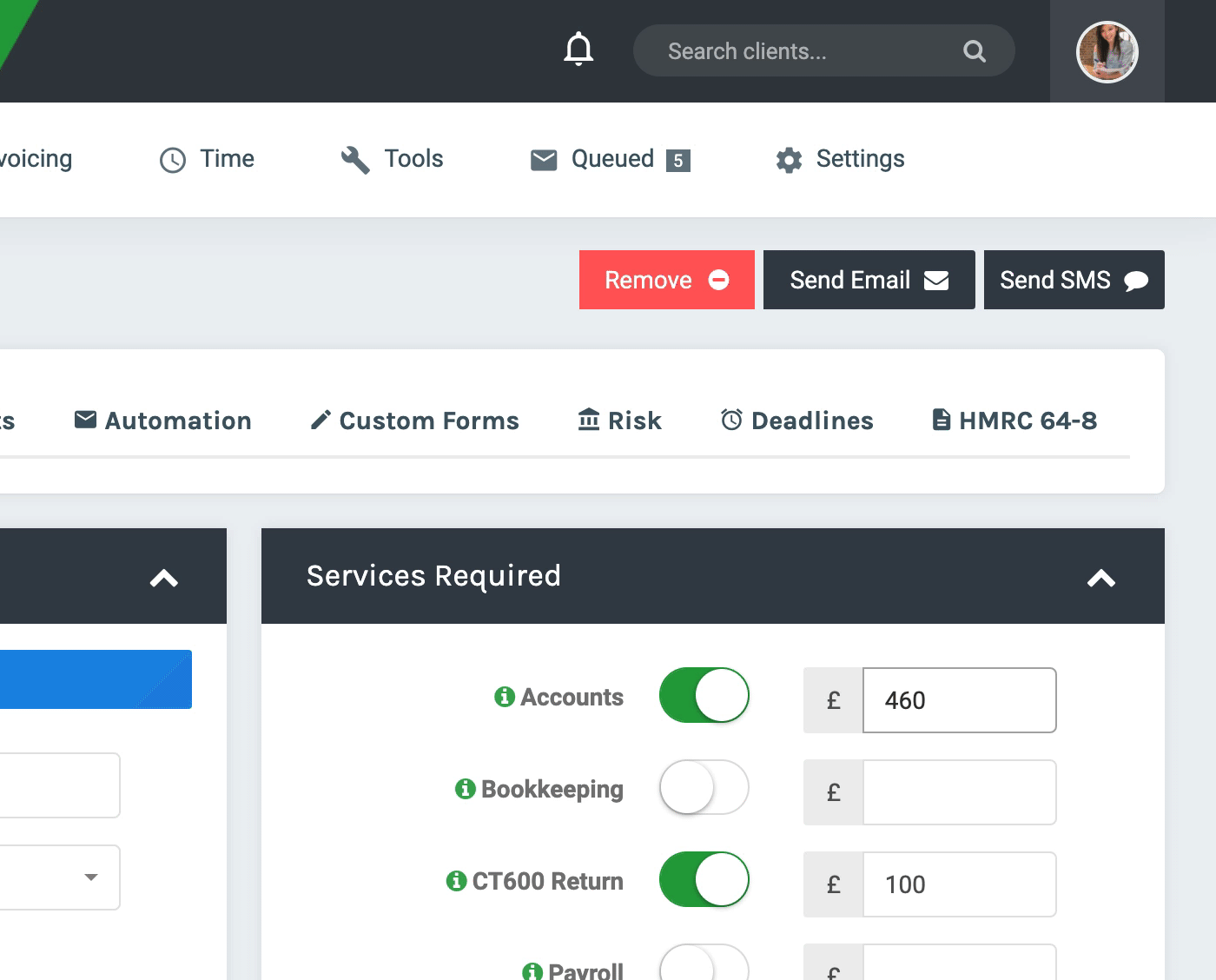 Review your fee structure
Make sure your fees represent the time you're spending on your clients' accounts and phone calls. Identify loss-making clients, discover new revenue streams and ensure every client is getting enough attention.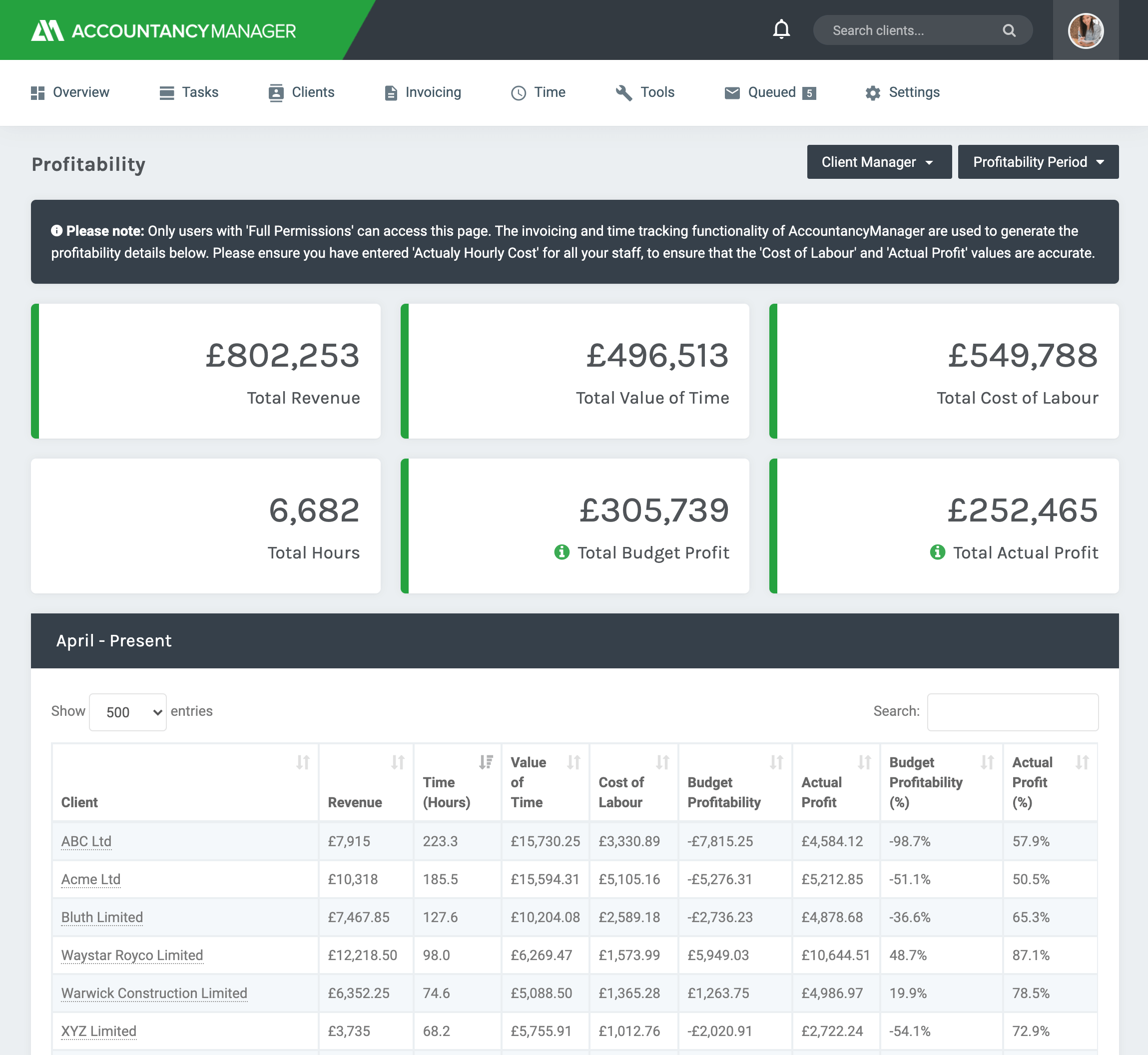 Track your growth strategy
In a constantly shifting, increasingly competitive market, just keeping up requires continual improvement. See how your strategy is fairing in real-time and make critical business decisions based on hard, cold data.
See which areas of your business generate the most - and least - profit
Track time and profits in real time
Drill into data with filters
Identify loss-making areas
Inform business-critical decisions
Track growth strategy
Deliver value to every client
"AM completely revolutionised my practice overnight. I used to spend hours preparing..."
Find out how AM revolutionises practices by signing up today.
Sign up
What Our Customers Say
"Since switching to AccountancyManager, I now have a sense of comfort in knowing that all client details, tasks and documents are in one place, which is easily accessible. Client onboarding is a swift, simple process that appears slick and professional to our new clients."