Keep an eye on productivity, track profitability and create instant invoices from work in progress.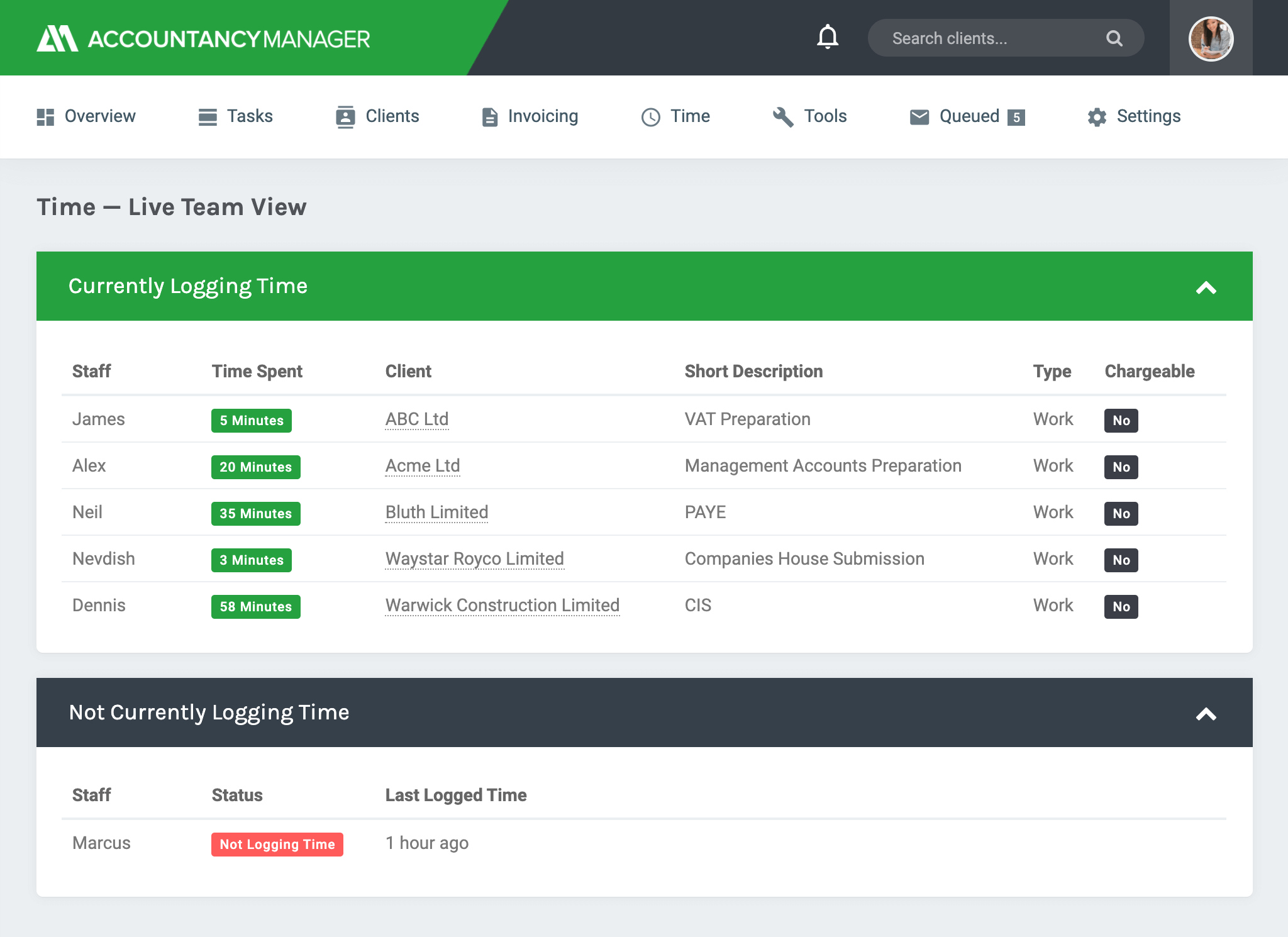 Keep track of who's working on what
See who's logged into AccountancyManager and what tasks they're working on in real-time. Recording your time is easy and soon becomes second nature. Simply click the time icon when you start or add time retrospectively.
"Everyone from the admins up to the senior guns, I know exactly what they're working on."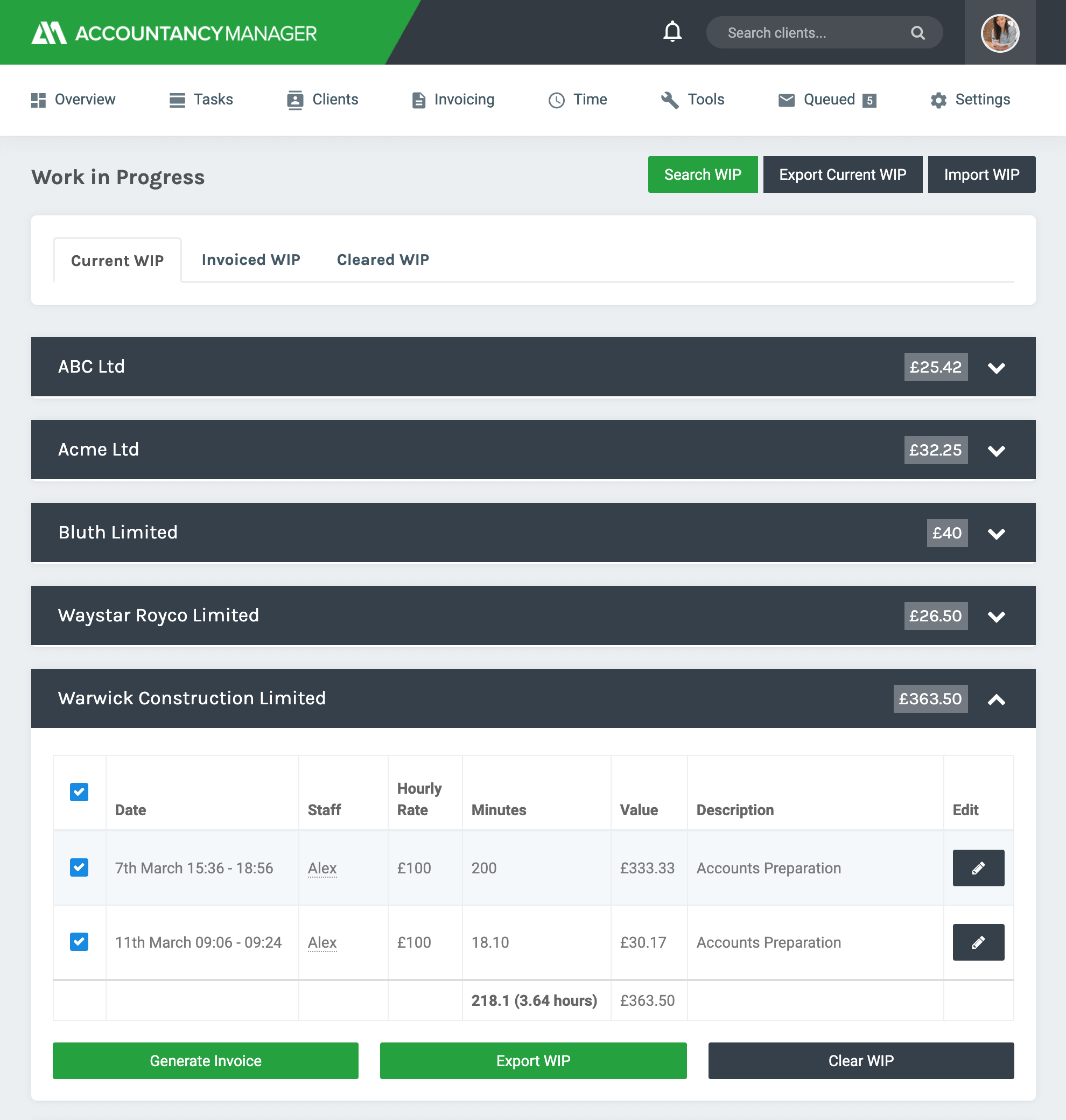 Turn logged time into invoices
See the value of uninvoiced time in your work-in-progress log - and generate invoices in a couple of clicks. Send invoices to your clients by email, share them through the client's portal or sync them with Xero.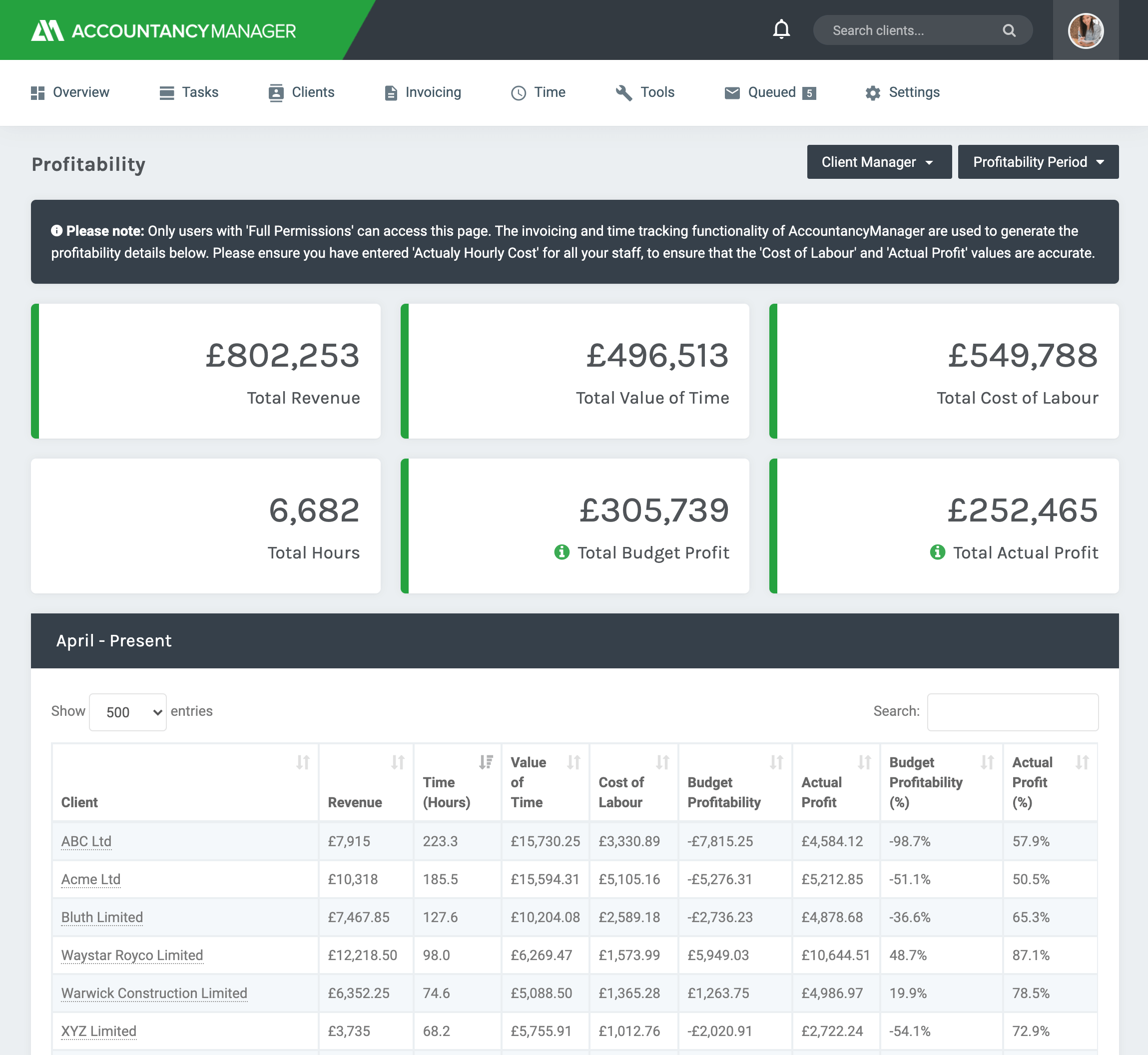 See where profits are coming from
Identify which clients and team members are generating the most profit. On the flip side, you can use the data to uncover loss-making clients and pinpoint areas of improvement or opportunities for increased revenue.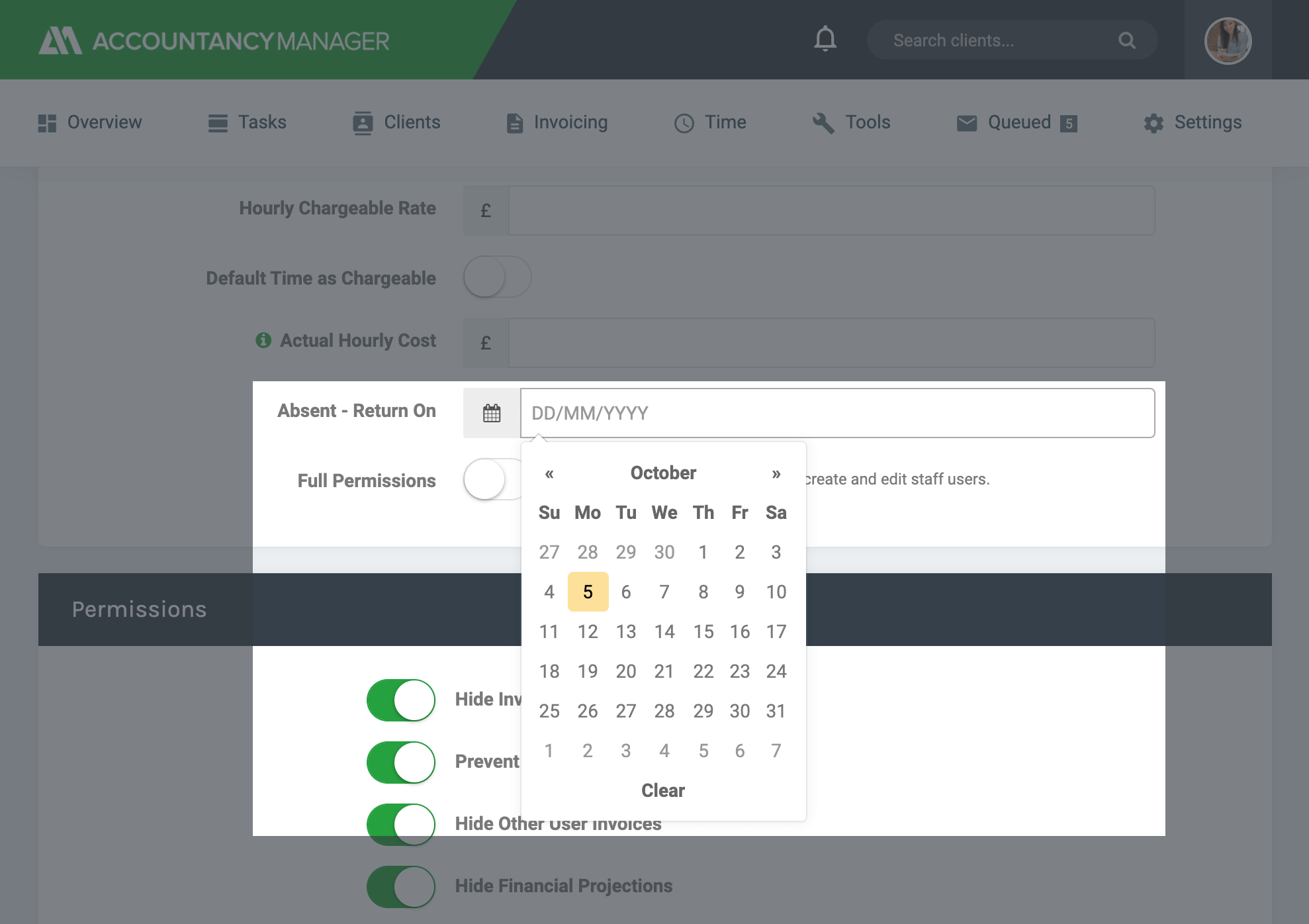 Easily cover any absences
Being able to see how everyone in your practice spends their time at a glance makes reallocating work much more manageable. That's in addition to the shared timelines of client communication, notes and documents.
Get visibility of time spent across your practice
Use a timer or add time later
Generate invoices from time
Check who is logged in to AM
See what people are working on
See the value of uninvoiced time
Make improvements to productivity
"AM completely revolutionised my practice overnight. I used to spend hours preparing..."
Find out how AM revolutionises practices by signing up today.
Sign up
What Our Customers Say
"AccountancyManager has saved the practice heaps of time when keeping track of deadlines & we've found the other features (e.g. time recording, client sign-ups) helpful to have all in one place."